Six Degree of Separation From Paul Anderson (USA)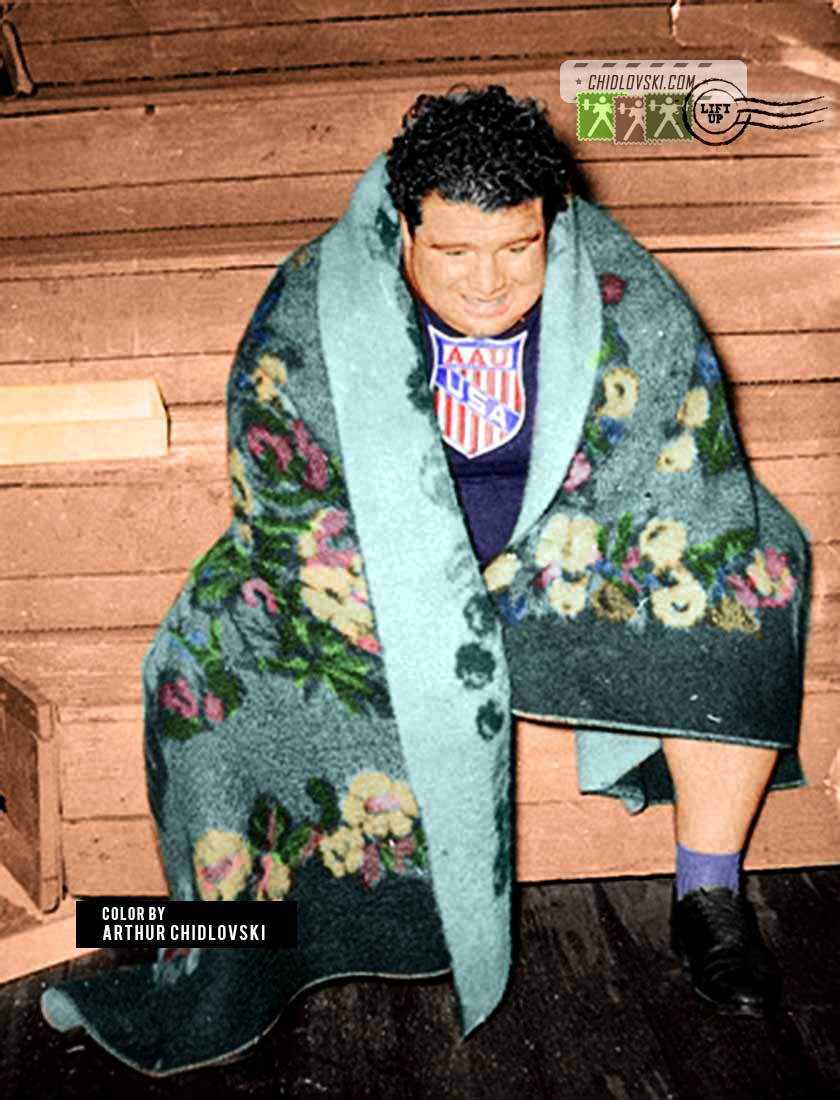 History in Color
June 16, 1955, Moscow, Russia – Legendary Paul Anderson of Team USA, nicknamed  as "Miracle of Nature" for his phenomenal strength, is preparing to enter the competition platform in the Green Theater in Moscow during the historical USA vs. USSR Olympic weightlifting match.
It was the first ever visit of the American sports teams to Russia during the Cold War time. In 1955, thousands of Russian spectators were following Paul Anderson in Moscow to get a glimpse of the Miracle of Nature, the strongest men they've ever seen!
The memories about Anderson were carried in the stories from generation to generation in the USSR. I remember the stories of my coach about the USA vs. USSR Olympic weightlifting match in 1955. The famous idea of "six degrees of separation" can be easily proven on the case of Paul Anderson, the Miracle of Nature. Perhaps, there is no need for 6 steps to trace the connection with Paul Anderson.
I was looking at the cover photo and something looked very familiar. It was… the blanket that Paul Anderson was wrapped in. It was my baby blanket! Of course, it's not possible because I was born way after Anderson's heroics in Moscow.But I do remember my old family album photos with me being wrapped in this blanket. Just like Paul Anderson!
Then, I realized that perhaps I am not that special and millions of people in the Soviet Union for decades used the same type and make of blankets for generations. Just like the one Paul Anderson is covered with on the photo. The Soviet blanket making wasn't known for its diversity of products. I bet the same blankets were made in the 1950s, 1960s, 1970s and maybe even in the 1980s.
Anyway, just a thought about the silly connection to the Miracle of Nature.