Anatoly Pisarenko: Three World Records and 1st National Title in 1982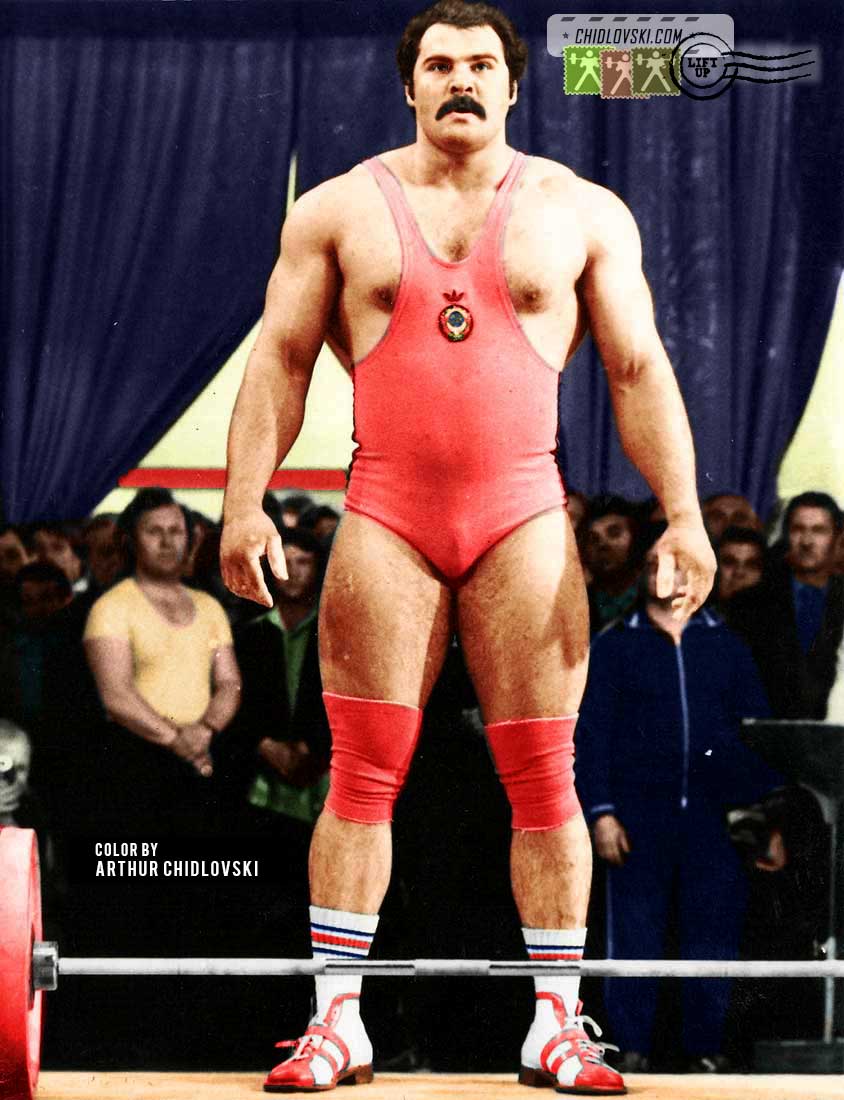 History in Color:
May 23, 1982, Dnepropetrovsk, Ukraine – 24-year old super heavyweight Anatoly Pisarenko of the Dynamo Club, Kiev  is getting ready for his snatch lifting in the 110+kg weight class  at the 1982 USSR Championships in the Old Circus Arena in  Dnepropetrovsk.
At the 1982 USSR Championships, Pisarenko won his first national title with a world record 457.5kg (202.5+255) in  total. Overall, he set 3 new world records that night in Dnepropetrovsk – 202.5kg in snatch, 258.5kg in cj and 457.5kg in total.