Lesser Yellowlegs of Plum Island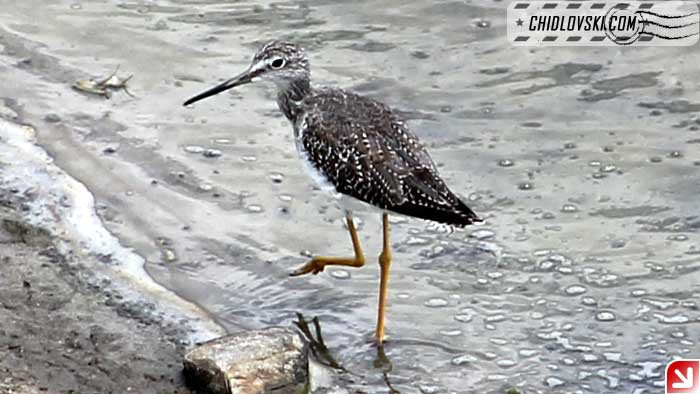 Here goes another newcomer for Chidlovski Blog Chidlovski.
This is Lesser Yellowlegs fellow.
He is a sandpiper bird that uses his long bill to pluck insects and tiny fish from water. Usually Lesser Yellowlegs comb shorelines and mud flats looking for aquatic insects.
Very shy bird. This one did "I am singing in the rain" while walking the shoreline.
Who taught him the song?