One-Hand Lifting By Legendary El Sayed Nosseir of Egypt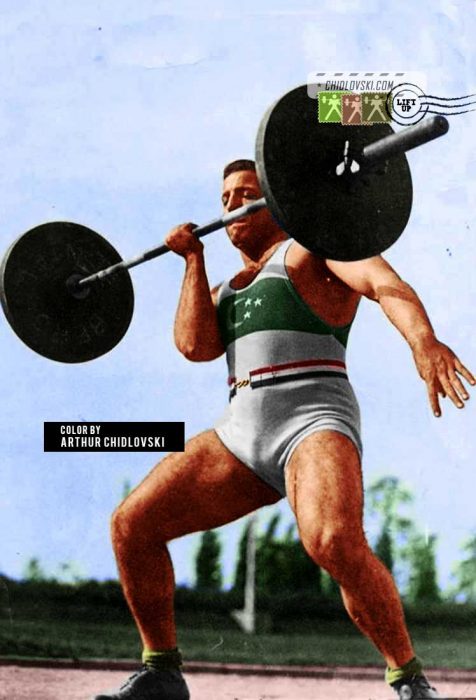 History in Color:
Cairo, Egypt, 1930s – Olympic champion of the 1928 Summer Olympics, El Sayed Nosseir of Egypt is completing a one-hand lift at the Cairo Sporting Club.
El Sayed Nosseir (1905-1977) was an outstanding Egyptian Olympic weightlifter and sports manager. He was one of the first Olympic champions of Egypt overall. Nosseir won his gold medal in the 82.5kg weight class at the 1928 Summer Olympics in Amsterdam. As an athlete, Nosseir also authored 7 world records in his career in Olympic weightlifting.
After finishing his career as an athlete, he was responsible for a very successful Team Egypt, which was one of the top Olympic weightlifting team in the 1940s and in the 1950s. Here is the ranking Team Egypt in the world in those early decades of the 20th Century:
1930s – No 5
1940s – No 2
1950s – No 4
1960s – No 18