Legends of Egypt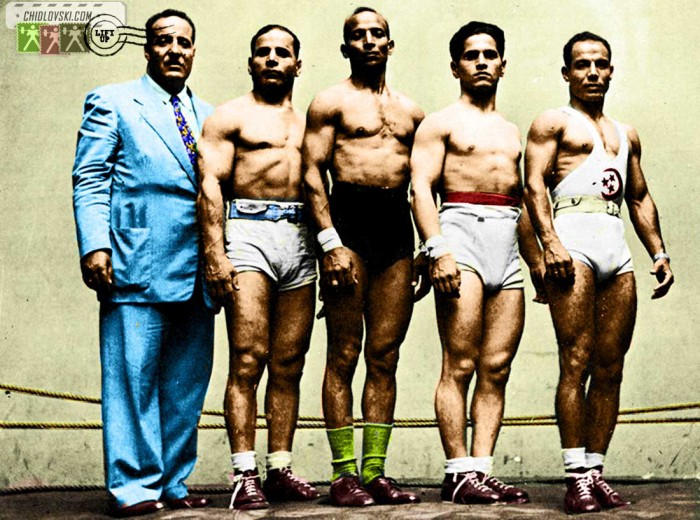 The Lift Up: History in Color series continues with this enhanced cover photo of Team Egypt:
Left to right:
El Sayed Mohaned Nosseir, El Touni, Ibrahim Hassan Shams, Mahmoud Fayed, Kamal Mahgoub
The original black and white photo was made in 1949-1951. It was a lefendary Egyptian team that dominated the world at the time.
There is a total of 4 gold medals at the Olympics, 7 world titles and 25 world records showcased on this photo.
To view the details of their career in Olympic weightlifting, please follow the links associated with their names in the caption.
Save
Save