Alexander Voronin: Leningrad (1979)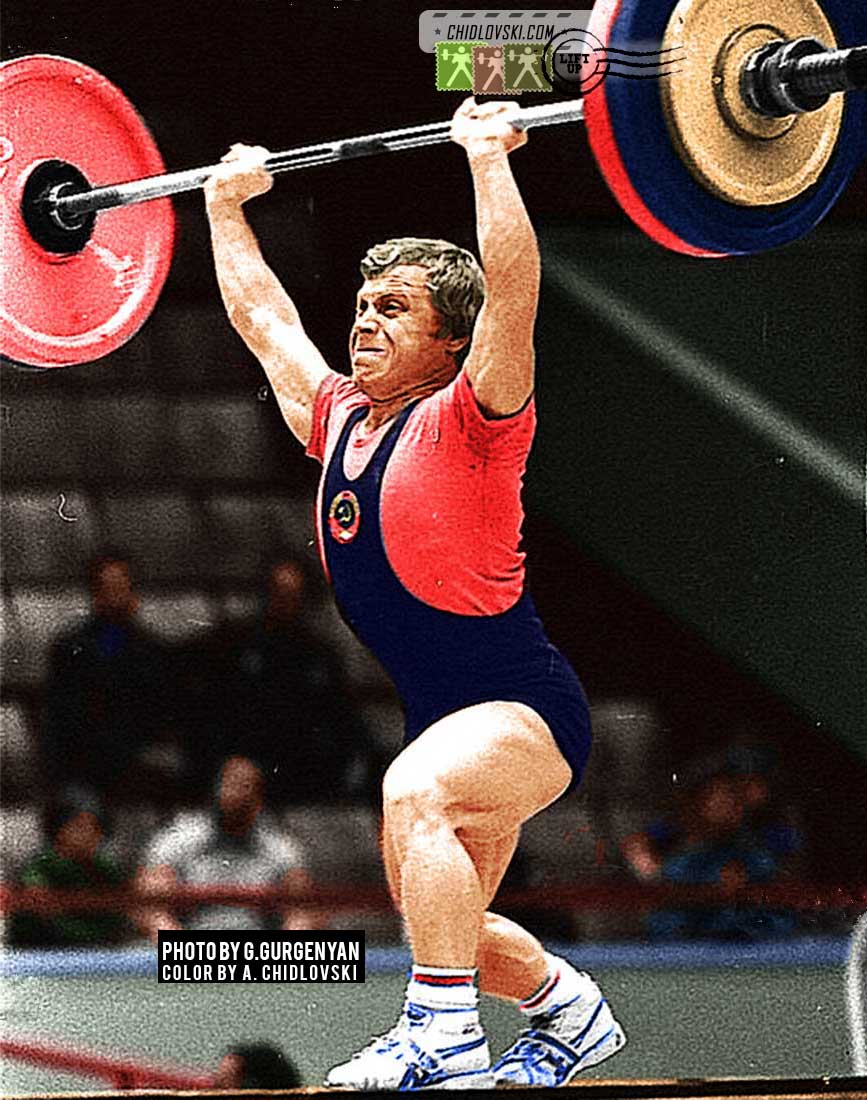 History in Color:
July 25, 1979, Leningrad, Russia – 28-year old flyweight, Olympic champion Alexander Voronin of Kemerovo, Russia goes for 137.5kg in the clean-and-jerk program in the 52kg weight class at the 1979 USSR Spartakiade and USSR Championships at the Yubileyny Arena in Leningrad.
That night in Leningrad, mighty Voronin won the national title with a total of 240kg (107.5+132.5). He went for the world records in the 4th attempt in snatch (111.5kg) and clean-and-jerk (142.5kg) lifts but failed both times.
Interestingly enough, Voronin won a gold medal but the 1st place was taken by Han  Gyong-Si, a guest lifter from the North Korea who finished with a world record in the snatch (111kg) and the best total of 242.5kg (107.5+135).
---
Alexander Voronin (1951-1992) was an outstanding flyweight athlete. He won the 1976 Olympics in Montreal, the World Championships in 1976 and 1977 and the European Championship in 1976. 1977, 1979 and 1980.
On the national level, he won the Soviet Championships and Spartakiades in 1975 and 1979. He won the USSR Cup in 1975 and 1980.
In his career, Voronin set 13 world records.
His personal best total was 247.5kg (107.5+140), the world record he set at the 1977 World Championships in Stuttgart, Germany.