60 Years Ago: Kono and Kurynov in Rome (1960)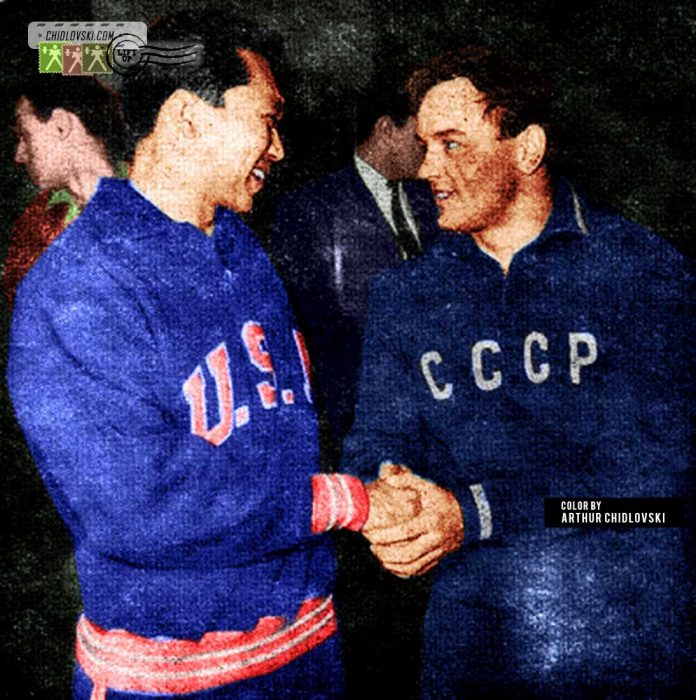 History in Color:
September 8, 1960, Rome, Italy – Alexander Kurynov (USSR) congratulates Tommy Kono (USA) with an Olympic record and the first place in the press competition in the 75kg weight class at the 1960 Summer Olympics in Rome.
2x Olympic champion, 30-year old legend of Olympic weightlifting, Tommy Kono pressed 140kg in the 3rd attempt and was 5kg ahead of Kurynov after the press lifting. In the snatch, Kurynov won by 5kg and equalized the contest.
The middleweight championship was determined in the clean-and-jerk, when Kurynov won the Olympic gold medal with a 437.5kg (135+132.5+170) total and managed to set two world records in his starry night in Rome – 170kg cj and 437.5kg total. He managed to win over legendary Tommy Kono of Team USA.