History in the Making: Gyozo Veres Wins Bronze in Rome (1960)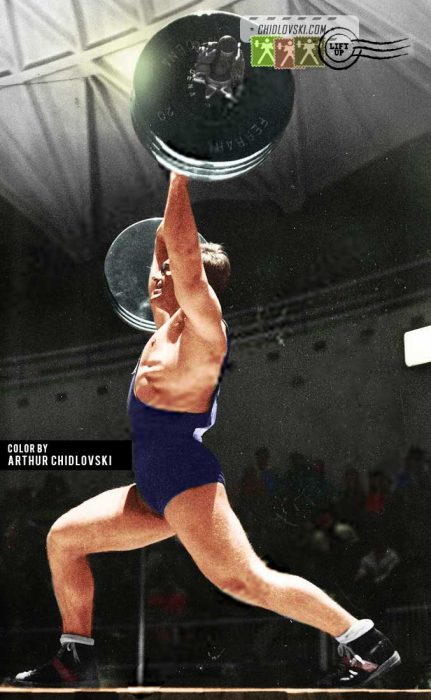 History in Color:
September 8, 1960, Rome, Italy – 24-year old middleweight of Team Hungary, Gyozo Veres performs a clean-and-jerk lift in the 75kg weight class at the 1960 Summer Olympics in Rome.
It was a historical moment. At the Olympics in Rome in 1960, Gyozo Veres became the first Hungarian Olympic weightlifter to earn the medal at the modern Olympic games (1960). He won a bronze medal with 405kg (130 + 120+ 155) in total.
Two years later, at the 1962 World Championships in Budapest, Veres won a gold medal and marked another milestone in the national weightlifting history. He became the first Hungarian weightlifter to win the world title.