If Only Fishes Could Talk To Us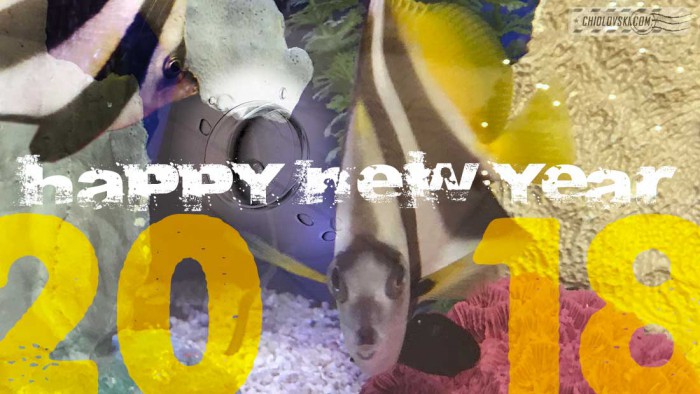 Happy New Year 2018!
Fishes can't talk. At least, we can't understand them.
I spent the last few weeks in the hospitals and rehab centers.
I saw this fish tank at the rehab center in Cambridge right before the New Year. The fish tank was placed right next to the Christmas tree and looked a bit odd with all the Hanukkah and Christmas decorations around.
One can only guess what all the exotic fishes felt with all the holiday interior in place. Of course, fishes don't talk and I am not sure if they can hear us with our festivities.
"Happy New Year!"
I said it to the guys inside the tank with a little hope of being understood.
Suddenly, the big fish turned to me and her lips started moving. The tank got filled with bubbles and I made a picture of the fish tank.
At home, I reviewed the photos I made that day and saw that it was actually meaningful bubbles in the fish tank.
It was no rocket science to decode the message:
"Happy New Year!"
Fished can't talk. But they smile and send messages that we can read if we want.
Happy New Year 2018!
Lets try and have a Happy New Year!