Sergey Lee (USSR) Wins the 1988 Friendship Cup in Tallinn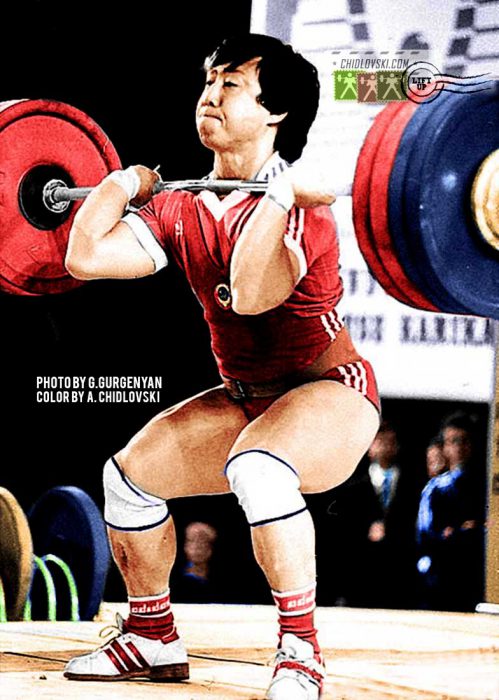 History in Color:
March 4, 1988, Tallinn, Estonia, USSR – 26-year old light heavyweight Sergey Lee of Frunze, Kirgizia wins the 82.5kg weight class with a 392.5kg (175+217.5) total at the 1988 Friendship Cup in Tallinn.
Sergey Lee (b. 1962) was one of the top Soviet light heavyweights of the 1980s. He was a World vice champion in 1987 and 1990 and won a bronze (1985) and a silver (1988) medals at the Europeans championships. At the national tournaments, Lee won the USSR championships 3 times (1987, 1989 and 1990). In 1987, Sergey won the USSR Cup in the middleweight class. At the USSR National Spartakiads in 1983 (75kg) and 1991 (82.5kg), Sergey Lee won 2 bronze medals.
The total of 392.5kg by Sergey Lee at the 1988 Friendship Cup was his all-time personal best.