Russian Sparrow in Moscow
Doing nature photography is fun. It's a learning experience both for camera techniques and getting to know the natural habitat. All little fellows from our area are extremely proud to be in the pictures. Still, a little reluctant for any upcoming photo sessions.
Here is a mini story of a house sparrow that I made a picture of a few years ago in Moscow.
Actually, what caught my attention first were the milk containers used as bird feeders in the window of the kindergarden.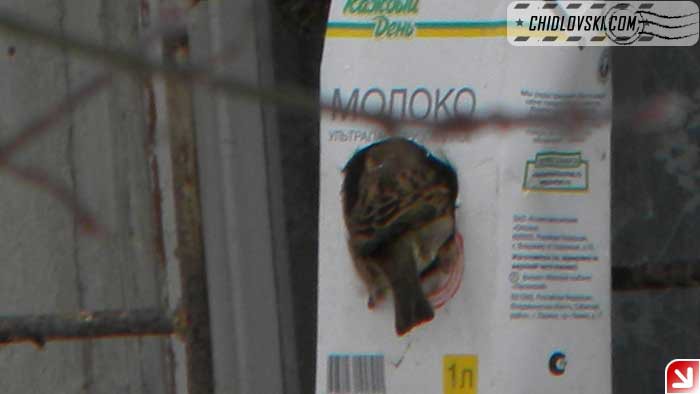 The box said "Молоко" (Milk) and "Каждый День" (Every day).
Obviously, it is expected that the sparrows can't read in Russian. Otherwise, why would anyone read "Milk" and then expect to get some bread crumbs in there 🙂
The ironic thing about this is that it was exactly how we were taught to do back in the days when I went to elementary school in Moscow.
We were bringing empty milk boxes from home to school . Then, in the classroom, we were making a little hole in it for a bird to get in. And after school was over, we were running outside to hang these bird feeders in the school yard.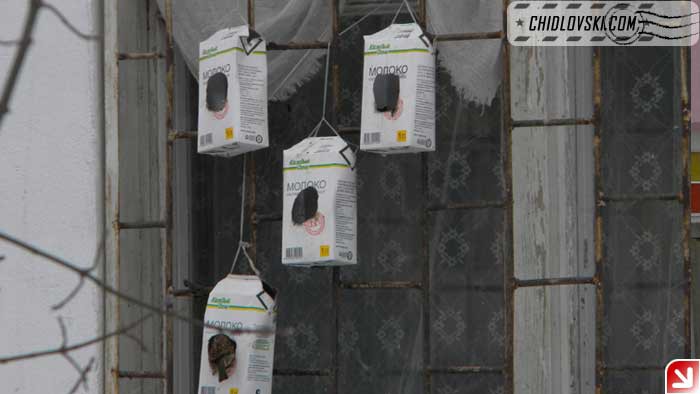 The building with the bird feeders was a kindergarden.
The birch looked so familiar.
Perhaps, even the sparrow having breakfast in one of the feeders was somehow related to the sparrow I fed back in my school days.