Mohamad Arjomand Nasehi (Iran): 1972 Olympics in Munich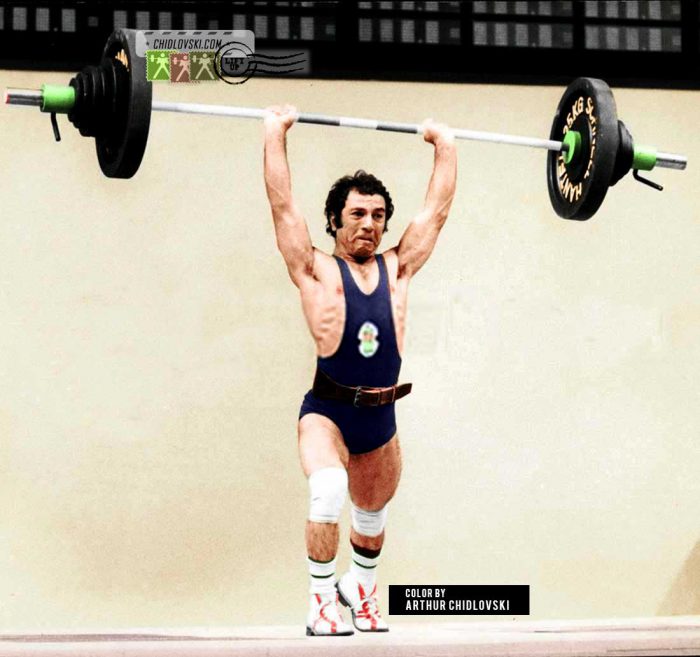 History in Color:
August 27, 1972, Munich, West Germany – 28-year old flyweight Mohamad Arjomand Nasehi of Iran competes in the 52kg weight class at the 1972 Summer Olympics in Munich.
Nasehi finished with a 305kg (95+90+120) total and took the 10th place in the tournament.
However, afterwards his results were erased due to the usage of performance enhancing substance (ephedrin).
Mohamad Arjomand Nasehi became the first weightlifter ever to be disqualified for drug usage at the Summer Olympics.
And so the battle began…