Sergo Ambartsumyan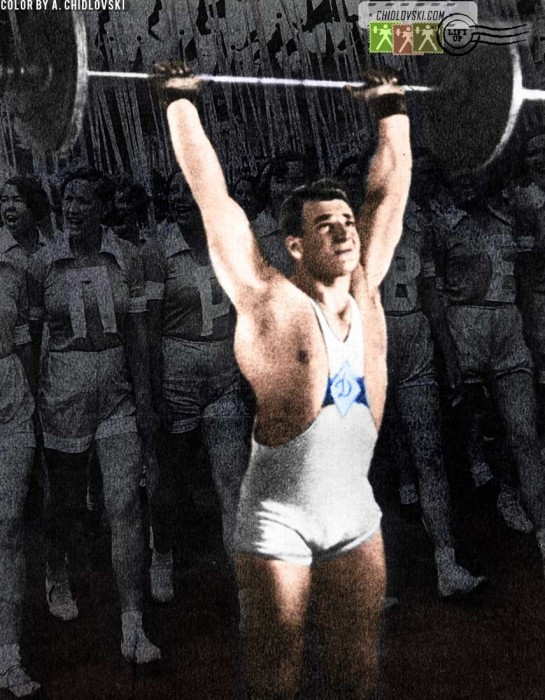 History in color:
The cover photo features legendary Soviet heavyweight Sergo Ambartsumyan (1910-1983).
Sergo Ambartsumyan was a super strongman of the pre World War II times in the Soviet Union. He was a usual installation of all the early parades of athletes on the Red Square where he demonstrated amazing strength shows.
In 1936, Joseph Stalin invited Sergo Ambartsumyan to his office and ordered him to beat the world record set by Joseph Manger of Germany.
"Comrade Sergo," asked Stalin. "What do you need to beat the record of this Nazi Manger?"
"I need more food to eat, " replied Ambartsumyan.
Stalin gave him a lot of food and a… year to accomplish the mission. He ordered to provide Sergo with equipment to train and assigned weightlifting coach Jan Sparre (we wrote about him before) to prepare Sergo for the challenge.
In a year, Ambartsumyan made Joseph Stalin happy. He beat Manger's record by 7.5kg!
Sergo Ambartsumyan competed for the Dynamo and Spartak clubs of Yerevan, Armenia. He won 3 USSR Championships (1933, 1934, 1935) and set 30 national records.
After the war, Sergo Ambartsumyan was selected to compete for Team CCCP at their first World Championships in Paris in 1946. Sergo was 36 and won the 5th place at the tournament.