Russ Knipp (USA) at the 1972 Pre-Olympic Tournament in Germany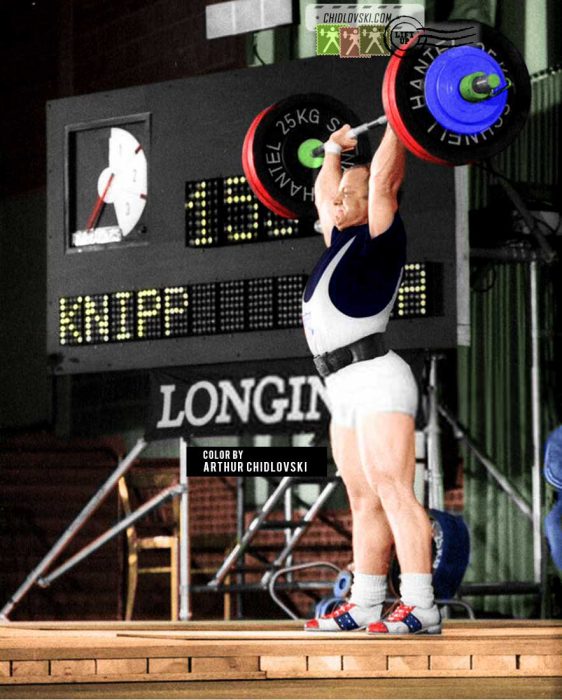 History in Color:
March 4, 1972, Ulm, West Germany – U.S. middleweight Russ Knipp performs a press lift in the 75kg weight class at the pre-Olympic international tournament in Ulm, Germany.
2x U.S. Olympian Russ Knipp (1942-2006) of Pittsburgh, PA was a popular personality among the weightlifters and the Iron Game fans. He was a truly world class presser and set 4 world records in his distinguished career.
Despite a significant disadvantage of a poor elbows lock-up, Knipp had an outstanding performance with the Team USA Weightlifting and competed for the United States at two Summer Olympic tournaments and took the 4th place in Mexico City (1968) and the 8th place in Munich (1972).
Russ Knipp also won the gold medals at the Pan American Games in 1967 and 1971. He was a 3x U.S. National Champion in 1967, 1968, 1971.