Victor Andreev (USSR): 1964 USSR Championships in Kiev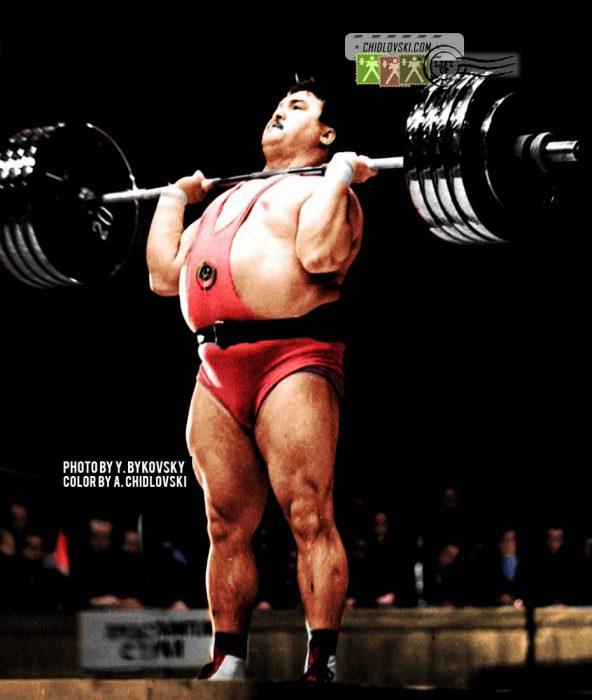 July 19, 1964, Kiev, Ukraine, USSR – 28-year old super heavyweight Victor Andreev of Lugansk, Ukraine bypasses the 500kg total and wins his first national medal at the 1964 USSR Championships in Kiev.
In Kiev, Andreev won a silver medal with a 502.5kg (165+147.5+190) total. By 1967, he reached 547.5kg (190+152.5+205) in total at the 138.9kg bodyweight and stood really tall in the world. He had the 3rd highest total in the world – behind Yury Vlasov (580) and Leonid Zhabotinsky (572.5kg).
World records holder and national champion, Victor Andreev (1936-2000) was one of the lead Soviet super heavyweights of the 1960s. He competed in the super heavyweight class for the Avangard club of Lugansk and the Trud club of Cheboksary. Andreev won the USSR Championships in 1966 and was a vice champion in 1964 and 1965.
Andreev won the
Victor Andreev set 2 world records in the press lift and one of them is shown on the cover photo.
In 1968, medical exams showed he had heart problems and it was recommended that Andreev had to stop weightlifting.
He died of a heart attack in 2000.