Vyacheslav Klokov (USSR): The Night of Four World Records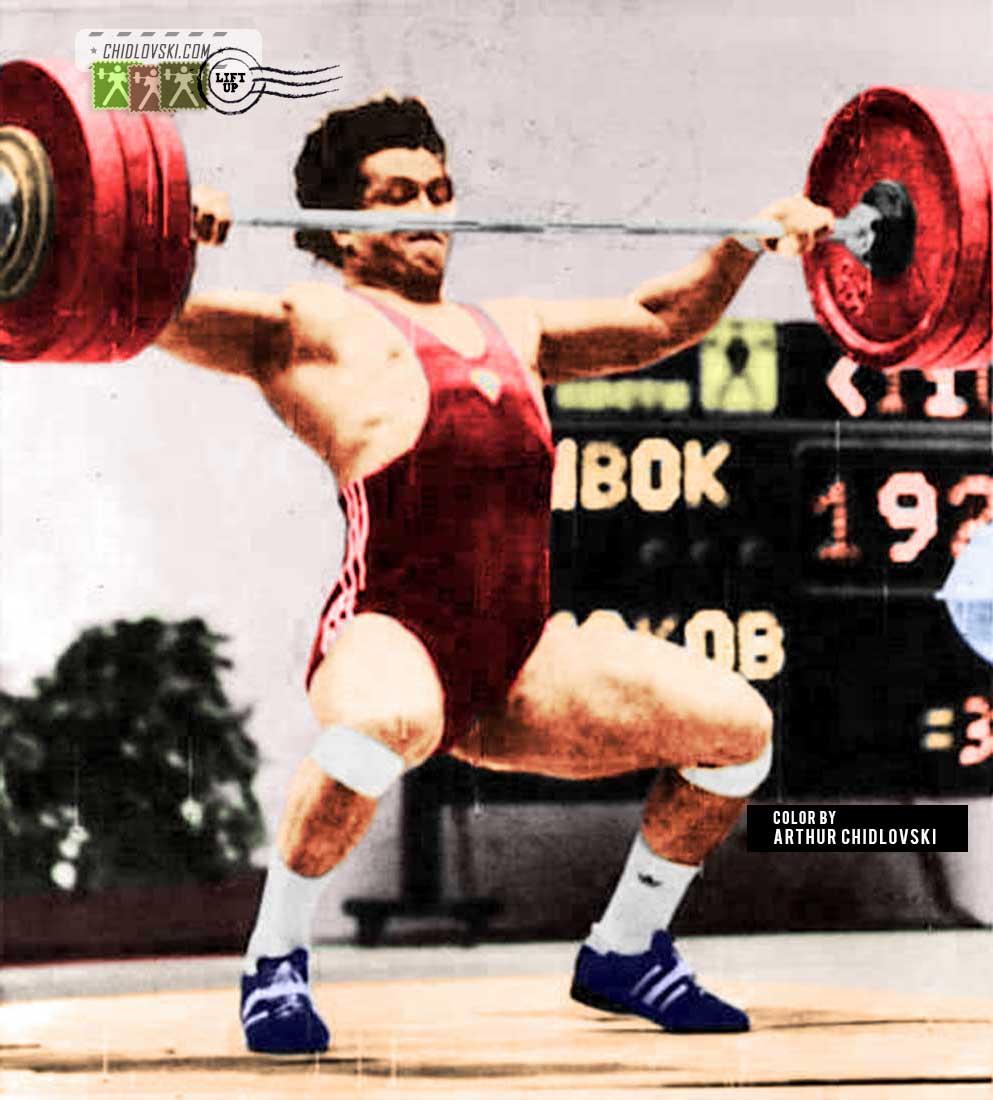 History in Color:
Moscow, October 30, 1983 –24 year-old Soviet heavyweight Vyacheslav Klokov is performing a 192.5kg snatch lift while competing in the 110kg weight class at the 1983 World Championships in Moscow.
Vyacheslav Klokov (b.1959) won the world title in the 110kg weight class that night at the Izmailovo Weightlifting Arena in Moscow.
In his career, Klokov set 7 world records and 4 of them were set at the 1983 World Championships.
In his second attempt, Vyacheslav clean-and-jerked world record of 245kg and that made him also a world record holder in total with 437.5kg. A few minutes later, he conquered another set of world records – the 247.5kg clean-and-jerk and 440kg in total.
On October 30, 1983 in Moscow, Vyacheslav Klokov of Team USSR set 4 world records.