Unsung Heroes: Yury Rascheskin (USSR, Uzbekistan)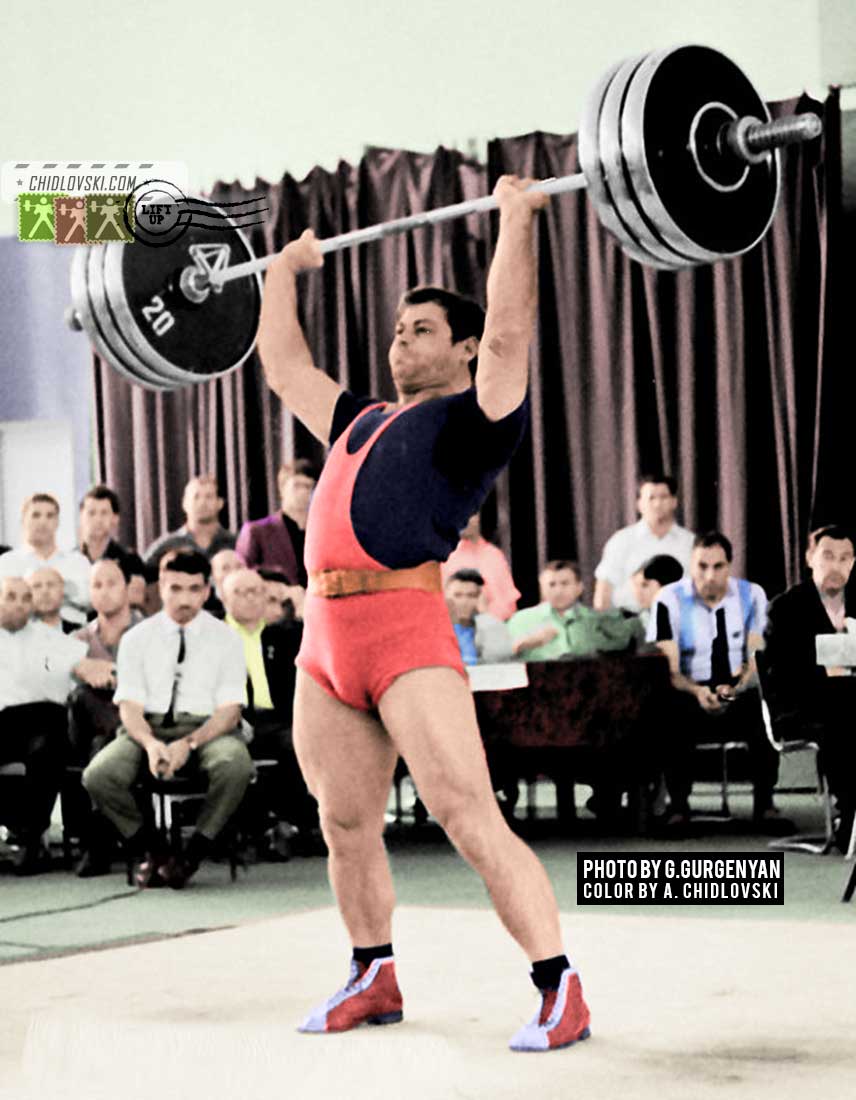 August 1, 1967, Moscow, USSR – Middle heavyweight Yury Rascheskin of the Army Club, Tashkent competes for Team Uzbekistan in the 90kg class at the 1967 USSR Spartakiade and 1967 USSR Championships at the "Shakhter" (Coal Miner) Weightlifting Hall in Moscow.
In his career, Yury Rascheskin was the one top light heavyweight contenders at the USSR national tournaments in the 1960s.
He competed for the Lokomotiv and Army clubs of Tashkent, Uzbekistan. His collection of top USSR medals and awards included silver (1959, 1962) and bronze (1961) medals at the USSR Championships and representing the national team at numerous Prize of Moscow international tournaments in the 1960s.