Vasily Kolotov: Hunting For a World Record In Ulm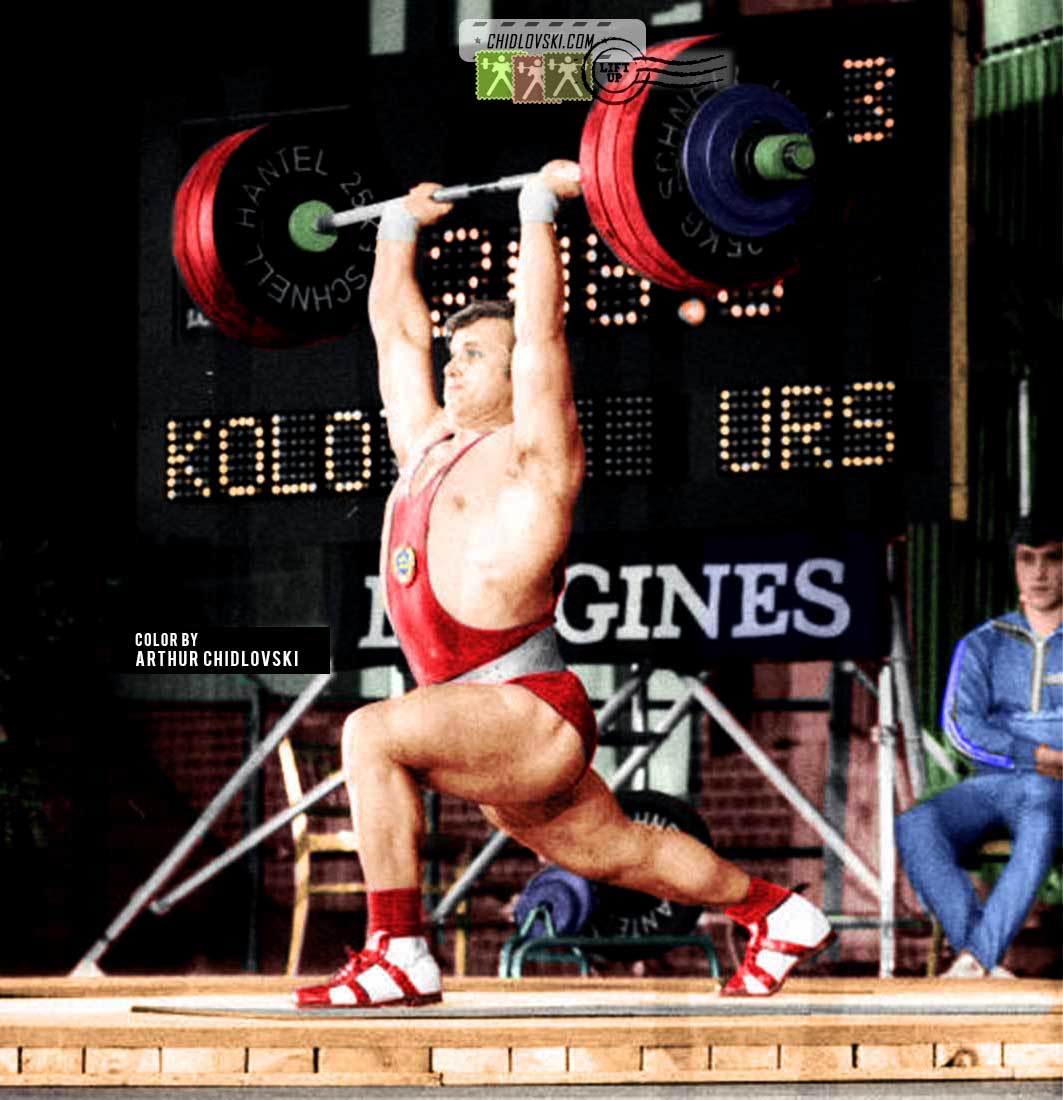 March 5, 1972, Ulm, FRG – World champion Vasily Kolotov, 28-year old middle heavyweight of the Team USSR goes for a world record in clean-and-jerk (208kg) in the 90kg weight class at the pre-Olympic tournament in Ulm, Germany.
With 6 months left before the Summer Olympics in Munich, the pre-Olympic tournament in Ulm was held on March 4-5, 1972 and brought in several major weightlifting superstars. The list of world records set in Ulm included:
52kg: Adam Gnatov, USSR Press 118kg
52kg: Adam Gnatov, USSR Press 120kg
60kg: Imre Foldi, Hungary Press 137.5kg
60kg: Yury Golubtsov, USSR CJ 155kg
110kg: Pavel Pervushin, USSR Snatch 171kg
110+kg: Rudolf Mang, W.Germany Press 230.5kg
The attempt by Vasily Kolotov to cj 208 kg wasn't successful. The record by David Rigert (207.5kg) stayed this time.
3 weeks later, another Soviet middle heavyweight Evgeny Penkovsky managed to cj 208 kg on March 26, 1972 in Moscow and it became a new target for upcoming records.
The world records hunger never stops. In fact, two more clean-and-jerk world records in the 90kg class were set just before the Summer Olympics started in August 1972.