Stan Stanczyk (USA) Wins His 3rd World Title In Scheveningen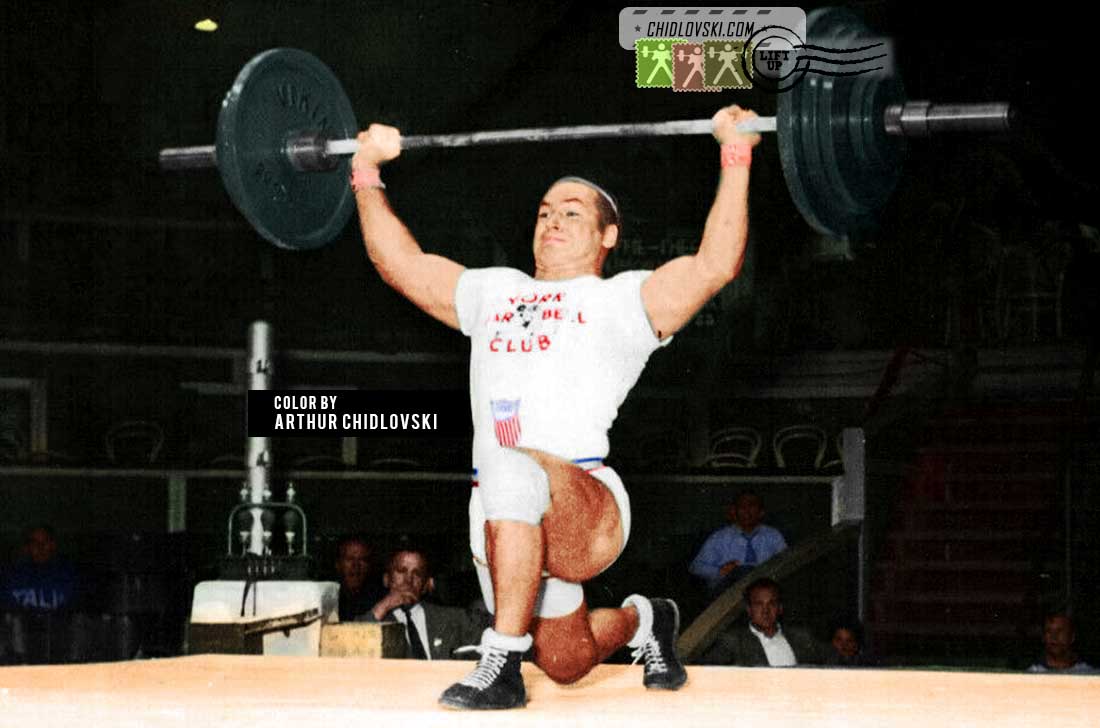 History in Color:
September 6, 1951, Scheveningen, Holland – Olympic champion, 26-year old Stan Stanczyk of the York Barbell Club, USA completes a split-style snatch on his way to win the World title in the 82.5kg class at the 1949 World Championships in Scheveningen.
Stanley "Stan" Stanczyk (1925-1997) was one of the best weightlifting graduates of the York Barbell Club. He was the first U.S. weightlifter to win the World Championships in three weight classes – 67.5kg (1946), 75kg (1947) and 82.5kg (1949, 1950, 1951).
In Scheveningen (shown on the cover photo), Stan won his 3rd gold medal at the World Championships and it was the first time when he won in the light heavyweight class.
Stanley Stanczyk was a 2x U.S. Olympian and won the gold at the 1948 Summer Olympics in London and, then,  the silver in 1952 in Helsinki.
In his career, he  won 5 world titles and a Pan American Games gold medal in 1951. He also set 7 world records.