Heavy Back Squats at the Muscle Beach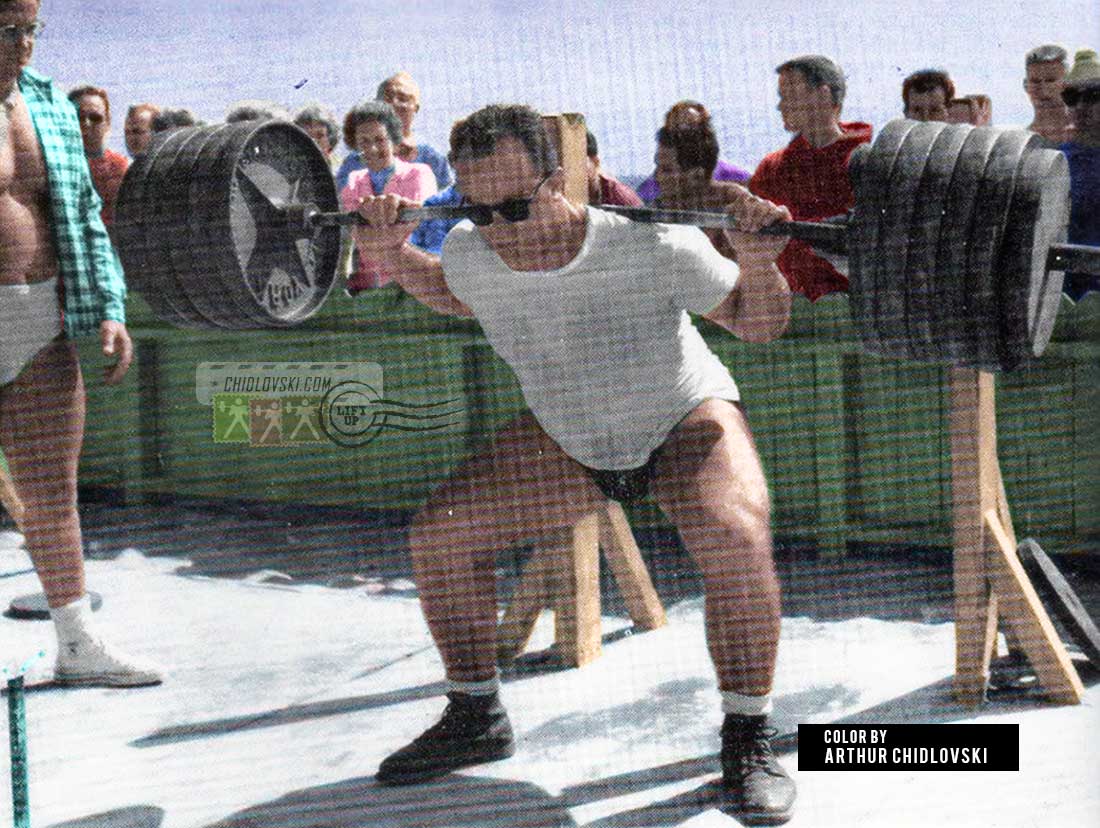 World records holder, Pan-Am Games champ and World vice-champ, super heavyweight Dave Ashman of Team USA Weightlifting steals the crowd's attention with his heavy back squats at the Muscle Beach, California in 1960.
Dave Ashman (1934-2004) was the first man in the World who managed to clean-and-jerk 200 kilos at the official Olympic weightlifting competitions. The result didn't get qualified as an official world record due to special technical requirements for WR registration.