Evgeny Minaev: 1967 USSR Spartakiade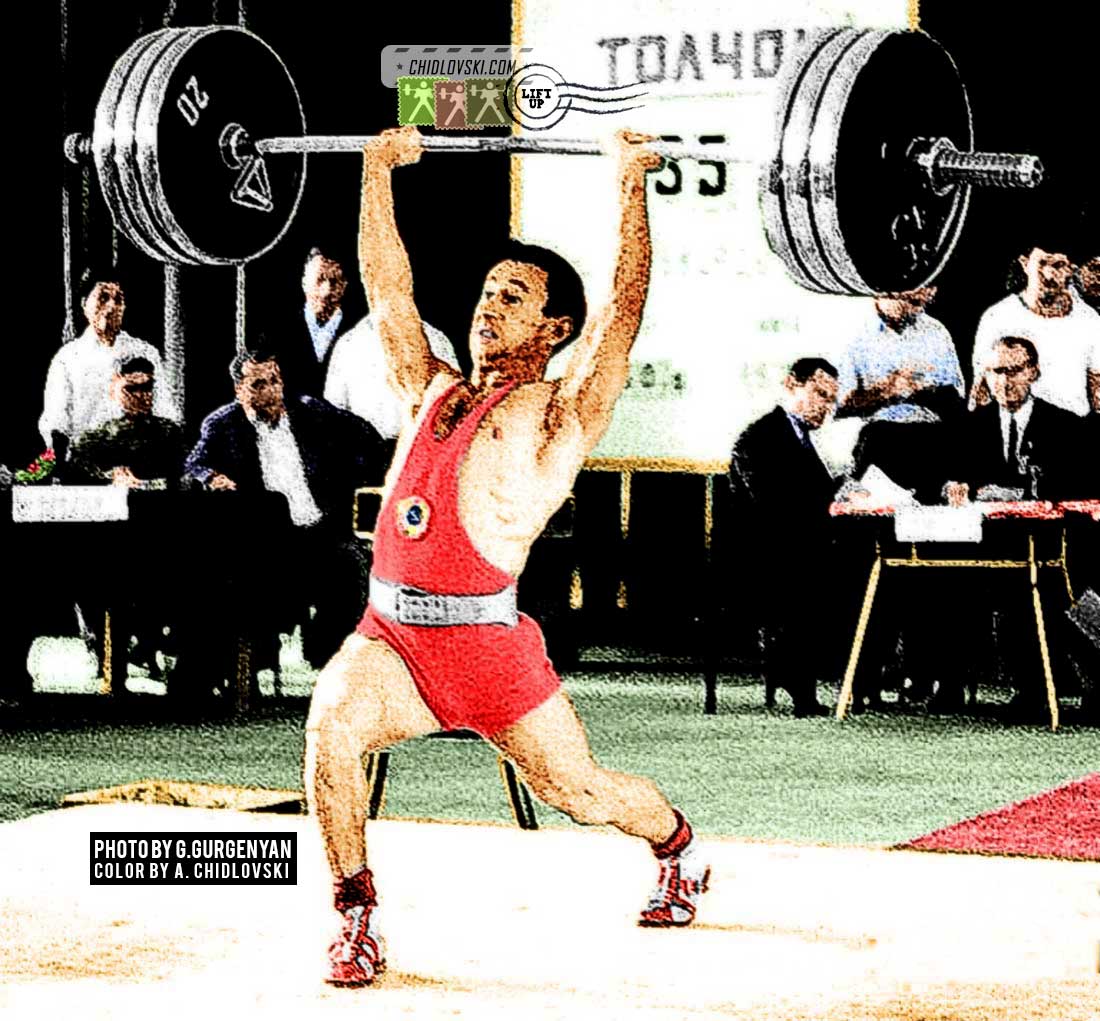 History in Color:
July 28, 1967, Moscow, Russia – Olympic champion, 34-year old featherweight of the Soviet Army team Evgeny Minaev performs a clean-and-jerk lift at the 1967 USSR Spartakiade and 1967 USSR Championships in Moscow.
The 1967 USSR Spartakiade was the last appearance of Evgeny Minaev in the national competitions.
Yevgeny Minaev (1933-1993) competed for the Moscow Army Club and was one of the strongest featherweights in the world in the late 1950s to mid 1960s. He represented the Soviet Union at two Summer Olympics and won silver medal in 1956 and became an Olympic champion in Rome in 1960. Minaev was a 2x World champion (1957, 1962) and 3x European champion (1958, 1960, 1962).
Minaev won 7 titles at the USSR Championships (1957, 1958, 1959, 1961, 1963. 1965, 1966) and 2 gold medals at the USSR Spartakiads (1959, 1963).
On the international arena, Minaev faced a very serious rival, fabulous U.S. featherweight Isaac Berger. They competed on so many occasions, that they were able to talk to each other without an interpretor for hours despite the fact that Berger didn't speak Russian and Minaev – English.
Yevgeny Minaev set 9 world records. 8 of those were in the press lift.