Viktor Kurentsov (USSR): Preparing For the Press Lift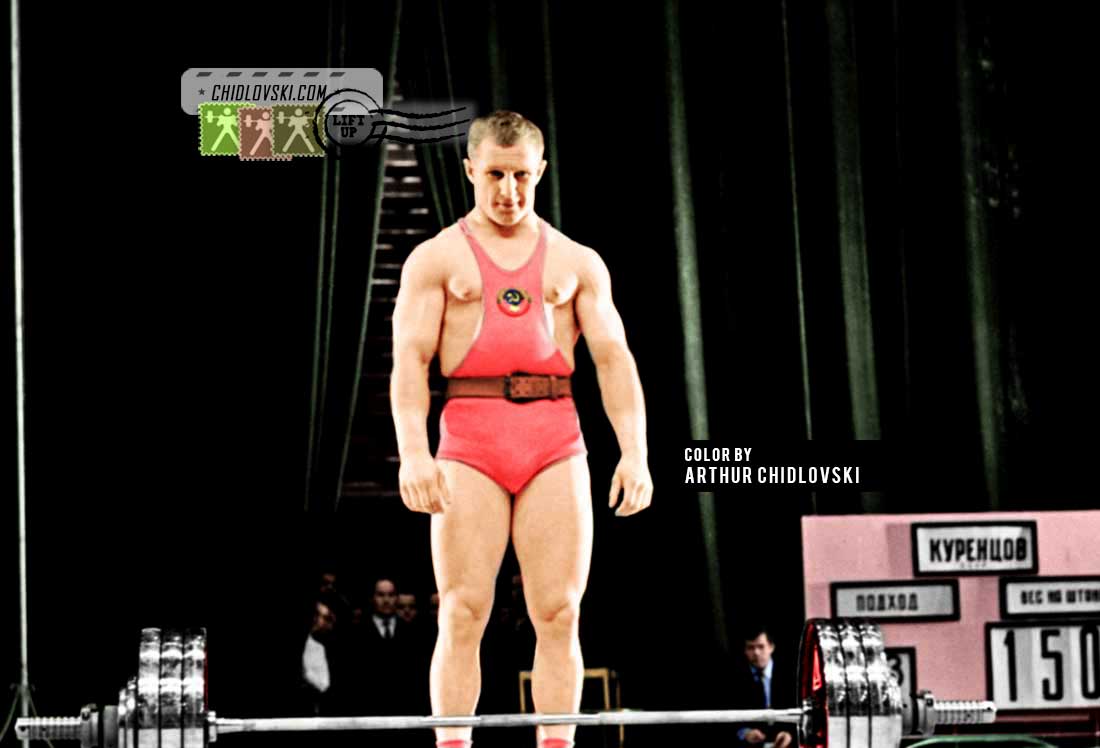 History in Color:
April 22, 1970, Vilnius, Lithuania, USSR – Middleweight legend, Olympic champion, 5x World champion, 7x European champion, 9x USSR champion, Viktor Kurentsov competes for the Soviet Army Club of Khabarovsk, Russia in the  75kg class at the 1970 USSR Championships in Vilnius.
Kurentsov won the gold with 472.5kg total (157.5+140+175). It was his 7th consecutive national title.