Ricardo Villalobo (Cuba): Moscow, 1978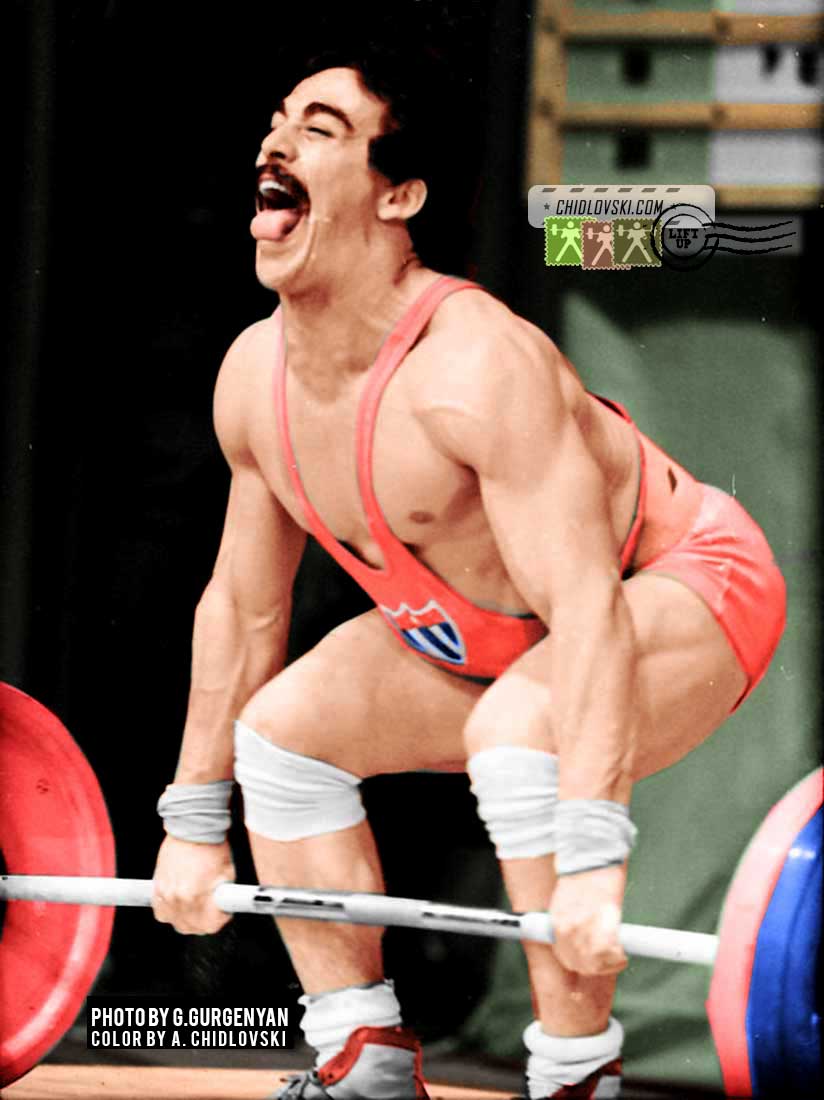 March 16, 1978, Moscow, Russia – Ricardo Villalobo, lightweight of Team Cuba, performs a clean-and-jerk lift in the 67.5kg class at the 1978 Friendship Cup in Moscow.
Mario Ricardo Villalobo (b. 1956) was a lightweight athlete who represented Cuba at numerous international level competitions.
At the 1978 World Championships in Gettysburg, USA, Ricardo won a gold medal in snatch and took the 5th place in total. In 1979, he won the Pan American Games in Puerto Rico with 300kg (135+165) total.
His personal best result was 302.5kg (137.5+165)  total in Budapest (August 1983).