Francisco Casamayor (Cuba): Moscow, 1978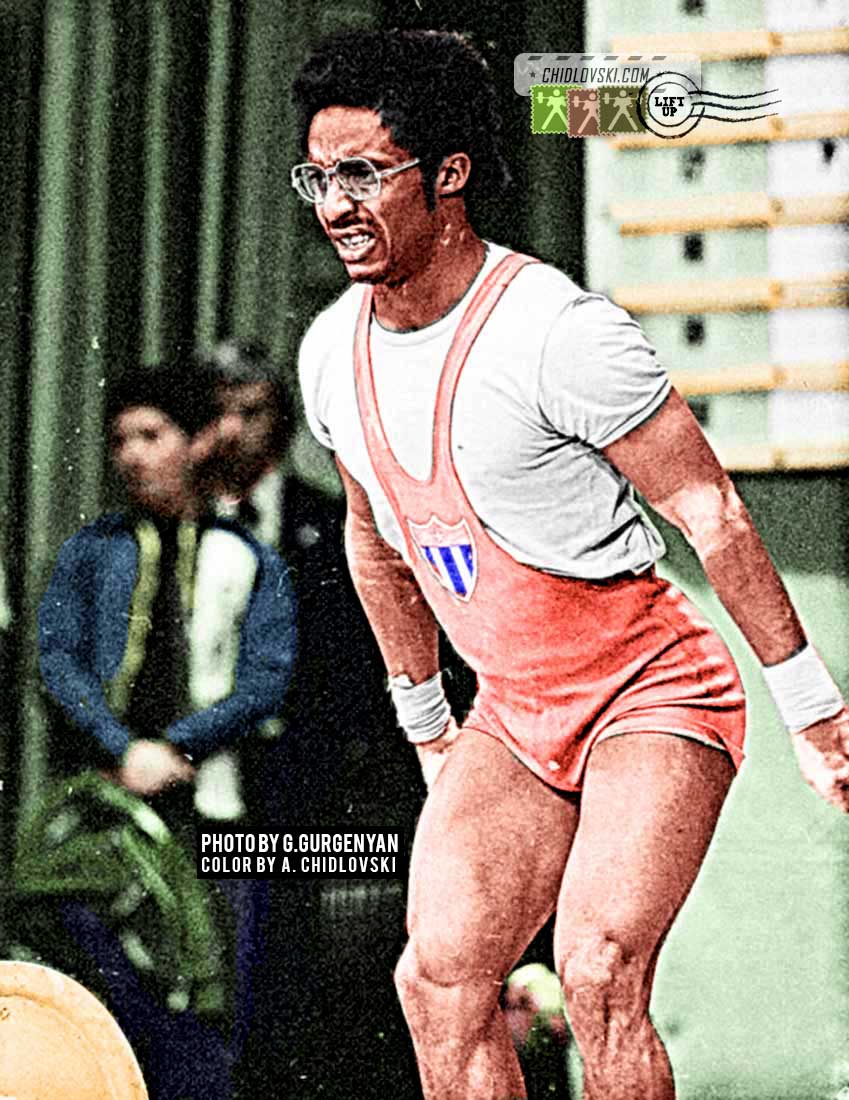 March 16, 1978, Moscow, Russia – Flyweight Francisco Casamayor of Team Cuba competes in the 52kg class at the 1978 Friendship Cup in Moscow.
The author of the original black-and-white photo Gogi Gurgenyan called this shot "Hi there. I am going to lift now."
Francisco Casamayor (born in 1949) was an outstanding Cuban flyweight of the 1970s. He represented Cuba in the 52kg at the 1980 Summer Olympics in Moscow where he took the 7th place with a  232.5kg (102.5+130) total.
Casamayor was a 2x bronze medalist of the World Championships (1977, 1978) and 2x Champion of Pan American Games (1975, 1979).
At the 1978 Friendship Cup (on the cover photo), Francisco Casamayor won a silver medal with his personal best total of 235kg (102.5+132.5).