Gold Rush in Florida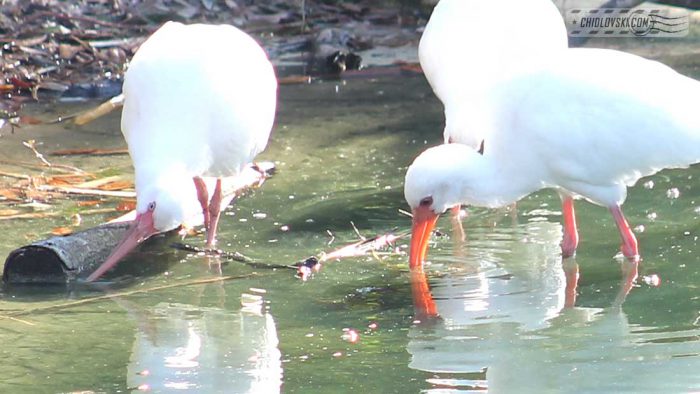 A group of white ibises searching for a their snack food in the water is a typical view in Florida.
The textbooks say that the diet of the ibis usually consists of crabs, crayfish, fish, snakes, frogs, and insects.
– How are you doing, fellas! What's on the menu today? Fish and chips? Crab cakes? Delicious bugs' wings?
Ibises were busy and ignored me. Just one of them gave me a quick side look and a grumpy remark:
– Crab cakes? Don't be silly, big man. We are ibises. We ain't stupid. We are gold diggers!
It's all about gold and diamonds. Ibises are always busy.
It's a daily gold rush in Florida.