35 Years Ago In Varna, Bulgaria: Norair Nurikyan and Anton Kodzhabashev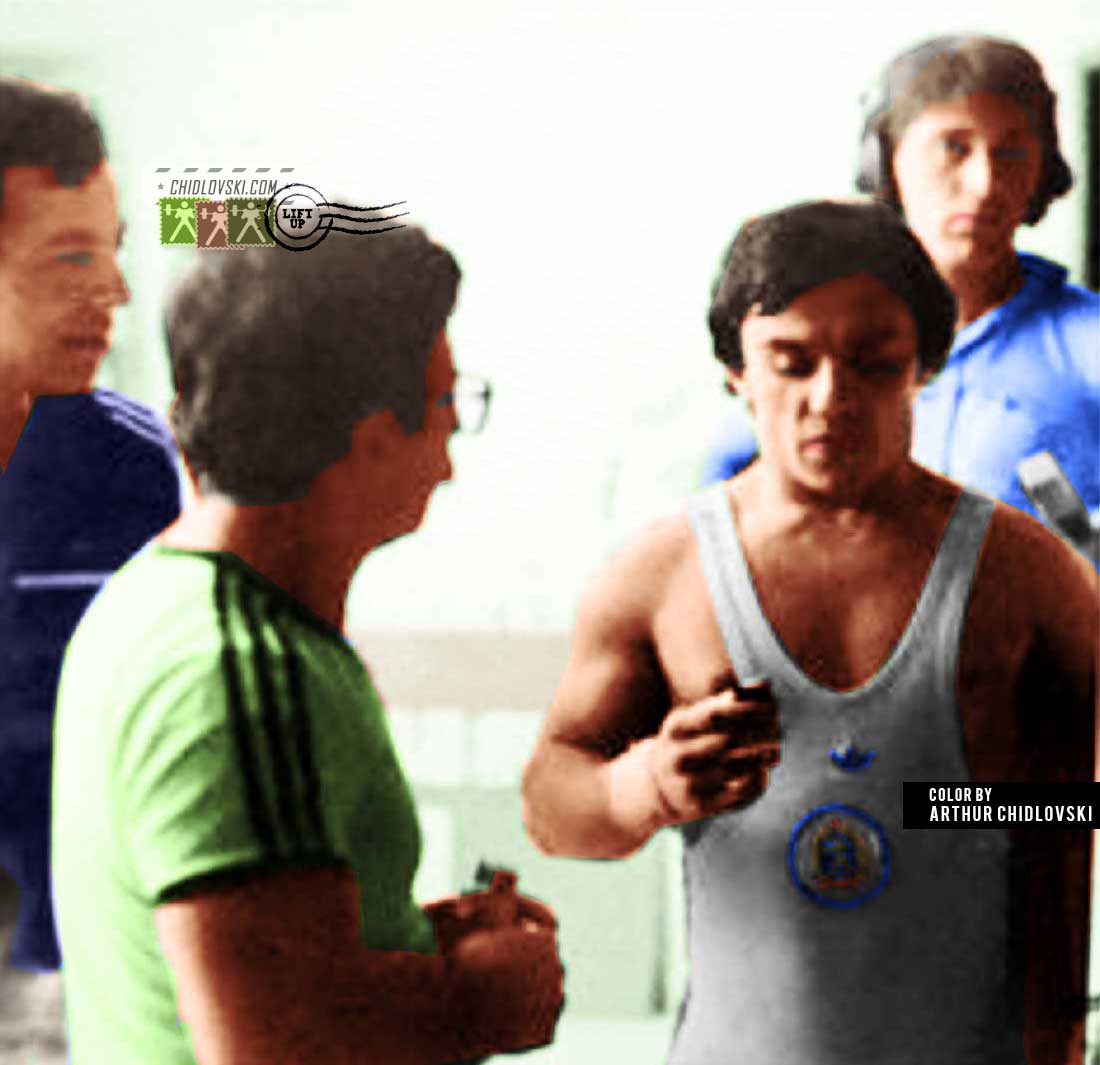 History in Color
September 13, 1984, Varna, Bulgaria – 2x Olympic champion Norair Nurikyan assists 25-year old Anton Kodzhabashev of Team Bulgaria in the 60kg weight class at the 1984 Friendship Cup in Varna.
World records holder, 3x World champion and 3x European champion, Anton Kodzhabashev was an outstanding athlete but his romancing with the Olympics wasn't successful. He missed the 1980 Summer Olympics in Moscow because of a severe elbow injury. He also had to miss the 1984 Summer Olympics in Los Angeles because of the boycott of the Olympics by the Eastern bloc countries in 1984.
Instead of going to LA, Bulgaria, Soviet Union and most of the Eastern block athletes competed at the 1984 Friendship Cup in Varna. Anton Kodzhabashev competed in the featherweight class and won the 3rd place with a 295kg total. His teammate Stefan Topurov took the first place (322.5 kg total and 5 world records overall) and Yurik Sarkisyan of Armenia, USSR was on the second place (315kg).