Yury Zakharevich: World Record in Snatch (Odessa, 1983)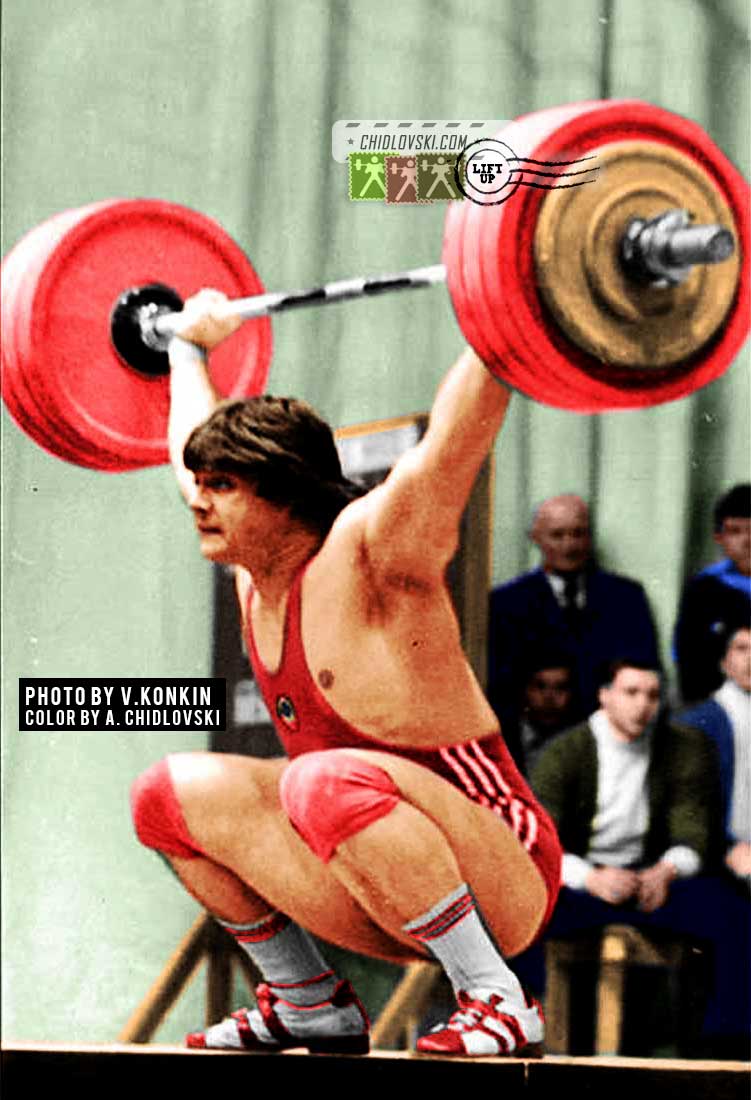 History in Color
March 4, 1983, Odessa, Ukraine – 20-year old junior Yury Zakharevich of Dimitrovgrad, Russia sets a new world record (200kg snatch) in the in the 100kg weight class at the 1983 Friendship Cup in Odessa.
Odessa is a sea port city in Ukraine. In addition to being a birthplace of my father and hometown of his family line, Odessa is famous for local storytellers, comedians and jokesters.
This time it was no joke – Yury Zakharevich had a fabulous night in Odessa. He set 3 outstanding milestone world records in the 100kg category – 200kg snatch, 240kg cj and 440kg total!