Robert Allart (Belgium)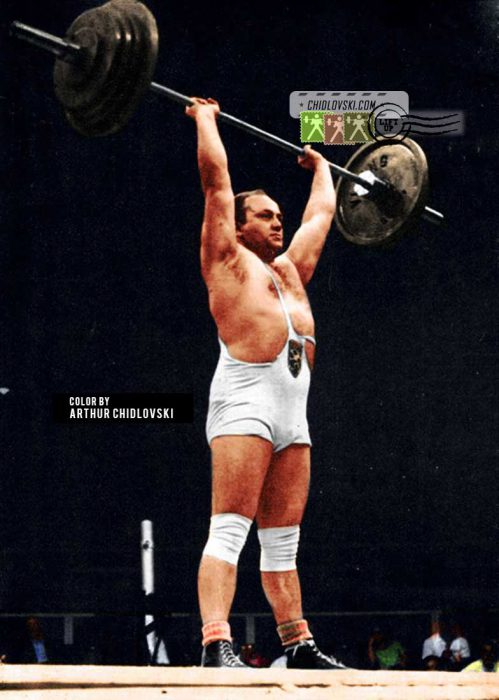 History in Color:
Robert Allart (born in 1913) was the finest Belgian Olympic weightlifter of the first decade after the end of the World War 2.
He competed in the heavyweight class and represented Belgium at two Summer Olympics – in 1948 and 1952.
At the 1948 Summer Olympics in London, Allart's bodyweight was 101kg and he took the 7th place with a 377.5kg total in the 82.5+kg class.
A year later, 36-year old Robert Allart won a bronze medal at the World Championships and a silver medal at the European Championships in Scheveningen, Netherllands with a 387.5kg total.
Robert Allart's strongest lift was his press and he was always remembered as a gentleman on and off the competition platform..