John Terpak (USA): World Silver in Paris in 1946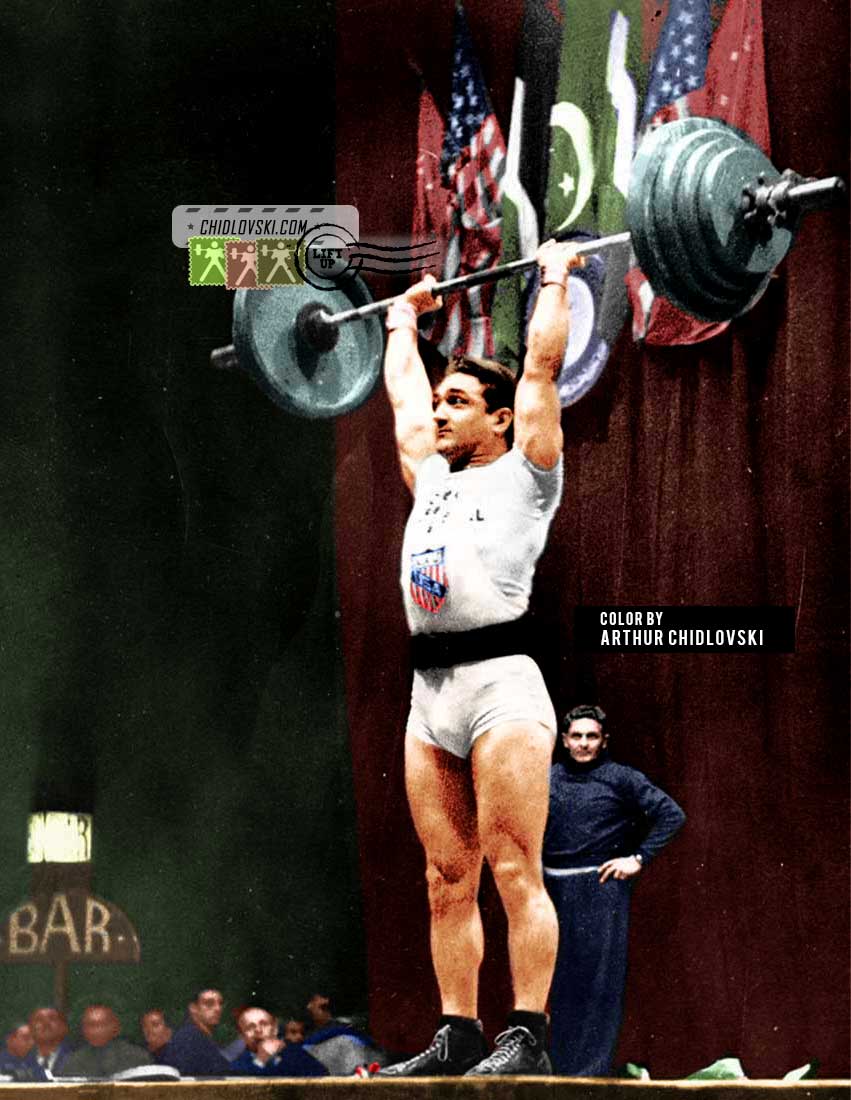 History in Color:
October 19, 1946, Paris, France – U.S. middleweight John Terpak clean-and-jerks 147.5kg and wins a silver medal at the 1946 World Championships in Paris.
John Terpak wasn't a stranger in the history of Olympic weightlifting. In fact, as a decorated athlete and then as a manager and business person at the York Barbell Club, he was one of the key figures responsible for a phenomenal success during the Golden Age of American Weightlifting.
As an athlete, John Terpak (1912-1993) was a graduate of the York Barbell Club. He was a 2x World Champion (1937, 1947) and a 2x U.S. Olympian. He competed for the nation at the 1936 Summer Olympics in Berlin (5th place in the 75kg) and at the 1948 Summer Olympics in London (4th place in the 82.5kg).
After his retirement as an athlete, he became the right hand of Bob Hoffman in management and administration, as a vice president, CEO, and chairman of the board of York Barbell.
The 1946 World Championships in Paris was the first post World War II championship. John Terpak was 34 years old and finished second after middlewight favorite to win, legendary El Touni of Egypt.
Back to Search Tournaments