Snatch Lift by Vasily Alexeev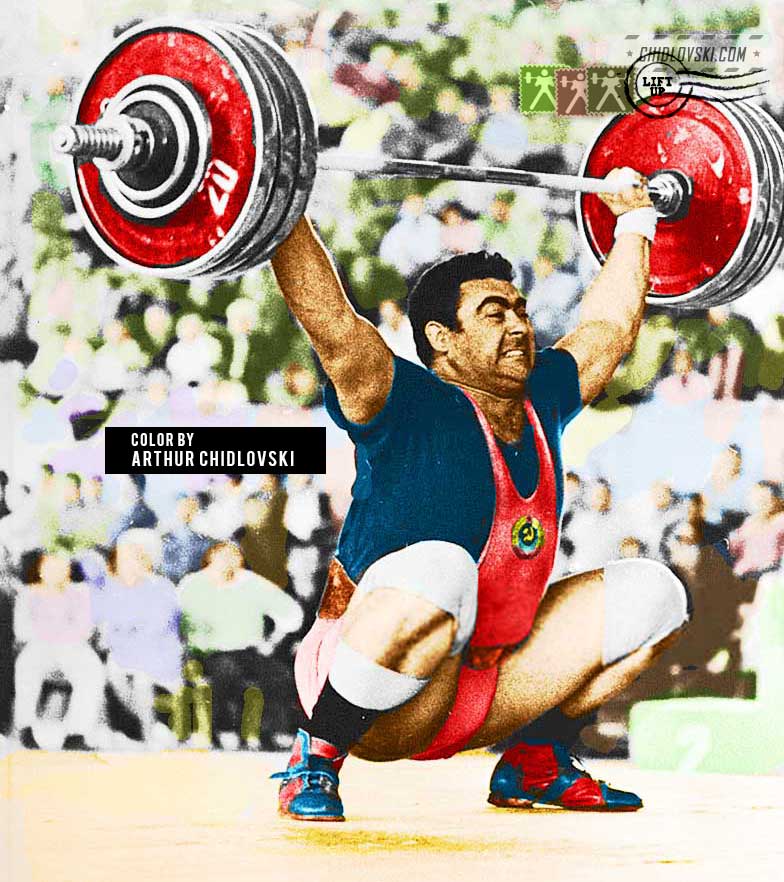 Legendary Olympic weightlifter Vasily Alexeev was obviously the "King of the Clean and-Jerk Lift".
Nobody really knew how much he could have cj'd in his times.
I suspect it was more than his 256kg cj world record that he set 40 years ago in 1977.
In his career, Alexeev set 80 world records – 18 in 3-lifts total, 9 in 2-lifts total, 19 in the press, 32 in the cj and… "only" 4 in the snatch lift.
The enhanced cover photo feature the moment of the snatch lift by Vasily Alexeev.
Save