White Ibis of Florida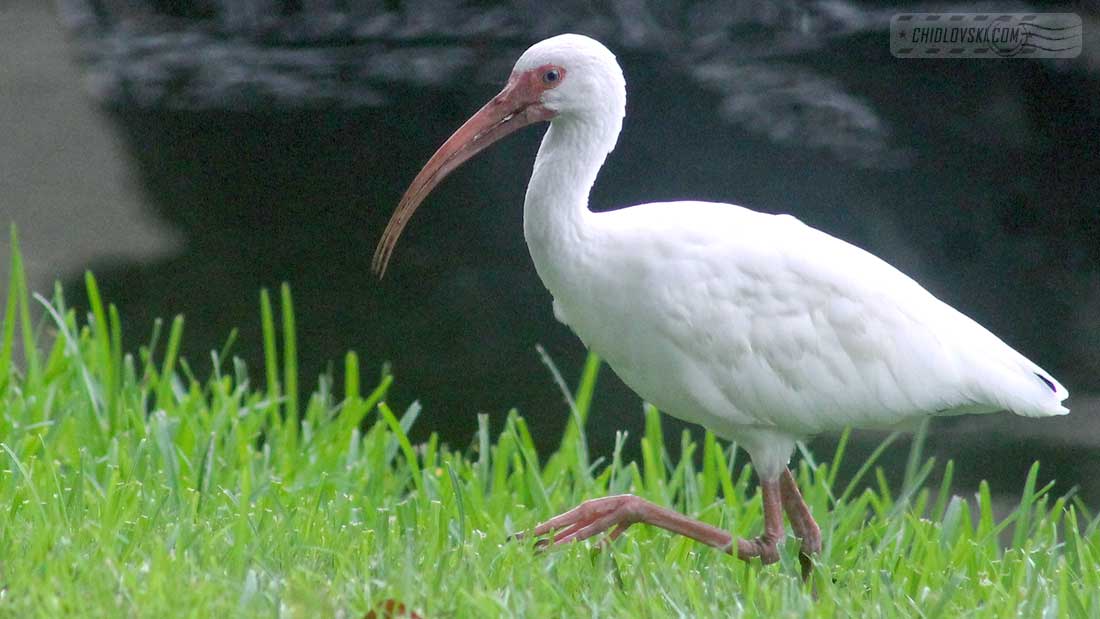 My first photo of the birds in Florida this year.
This is white ibis and it is considered one of the most common birds to see in Florida.
None of them reside in our old home state of Massachusetts. It looks rather exotic for those who come from the North.
Anyway, white ibis might be a symbolic choice to continue our birds photography showcase here.