Conversation in Odessa: Tamas Ajan and Sergey Artamonov at the 1983 Friendship Cup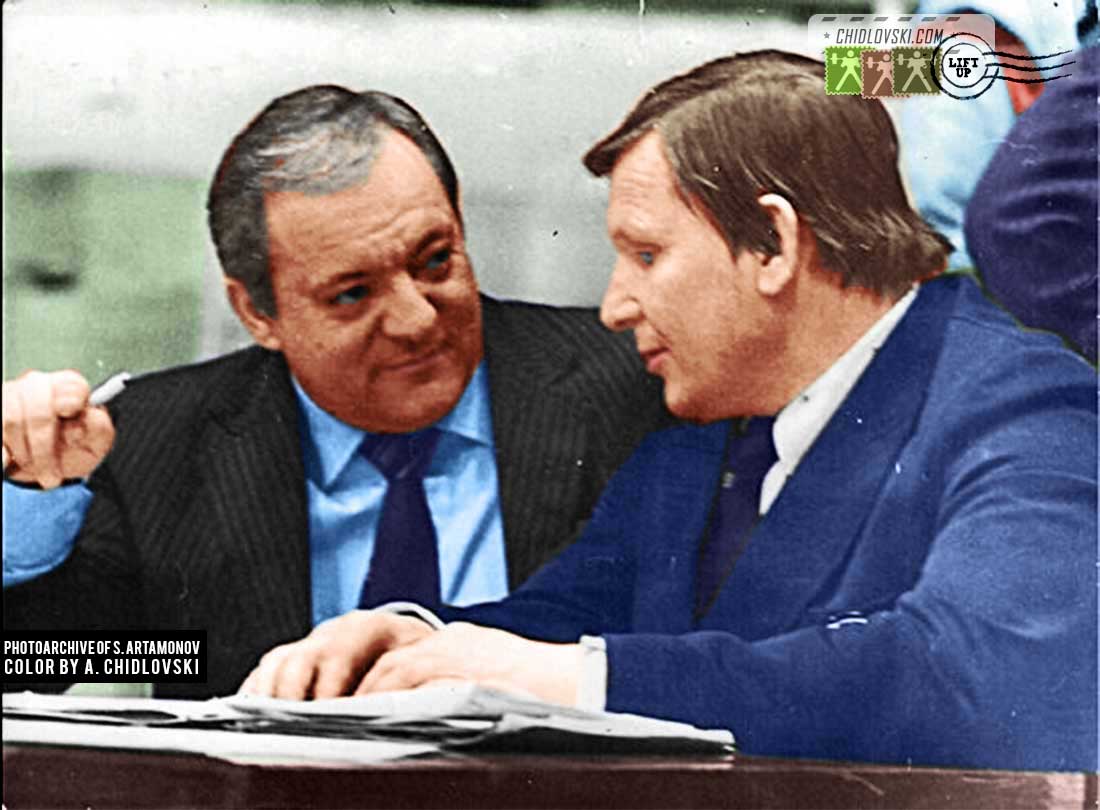 March 1983, Odessa, Ukraine – Tamas Ajan, IWF Secretary General listens to the overview of the new technical referee system for the Olympic weightlifting competitions developed and implemented by Sergey Artamonov (right), one of the top Soviet weightlifting referees at the time.
The black-and-white original of the photo was sent by Sergey Artamonov. Tamas Ajan doesn't need special introductions. He has been the IWF President since 2000 and served and the IWF Secretary General from 1975 to 2000. The Friendship Cups was one of the top international tournaments and the year of 1983 wasn't an exception. 11 World records were set during the tournament.