Legendary U.S. Champions at the John Terlazzo's Variety Show (1955)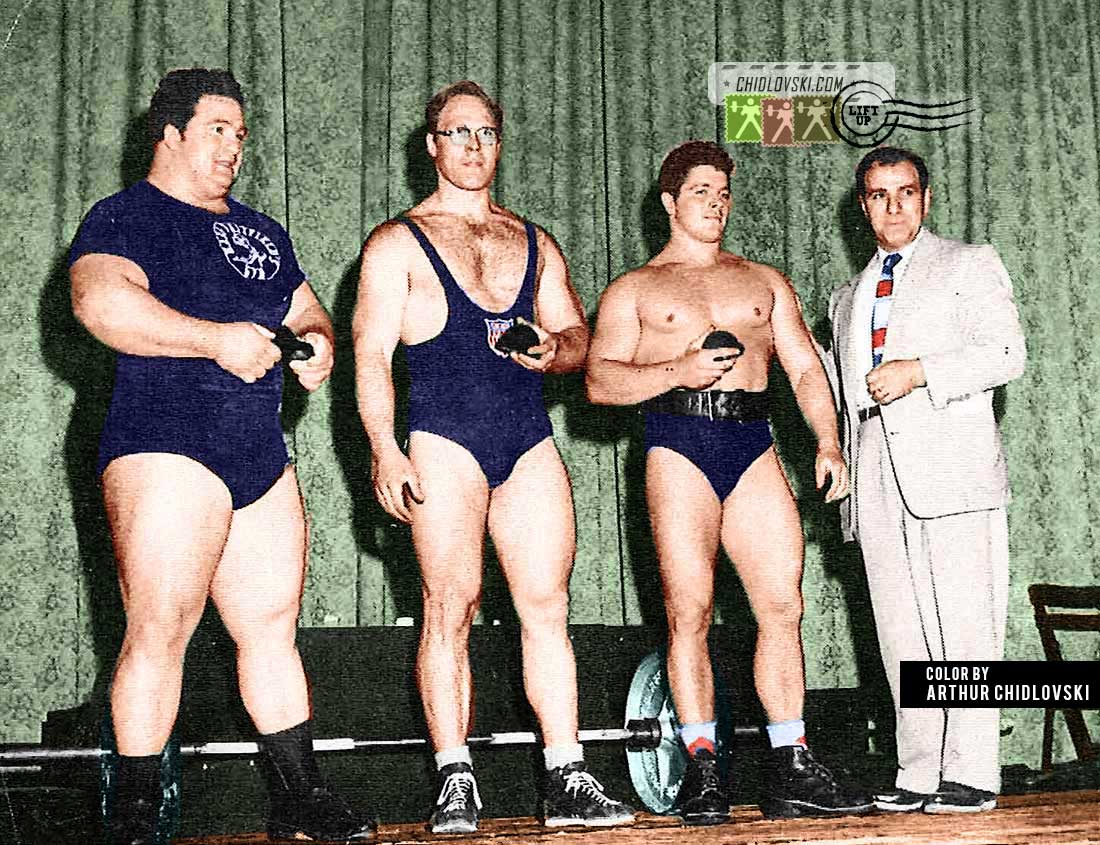 April 25, 1955, York, PA, USA – Legendary U.S. weightlifters receive awards and a big round of applause at the John Terlazzo's Strength Variety Show (left to right):
Paul Anderson, Norbert Schemansky, Dave Sheppard and host John Terlazzo.
During the show, Paul Anderson set new unofficial world records in press (182.5kg) and clean-and-jerk (196.5kg) and totalled 517.5kg.