Leonid Taranenko: 1978 USSR Cup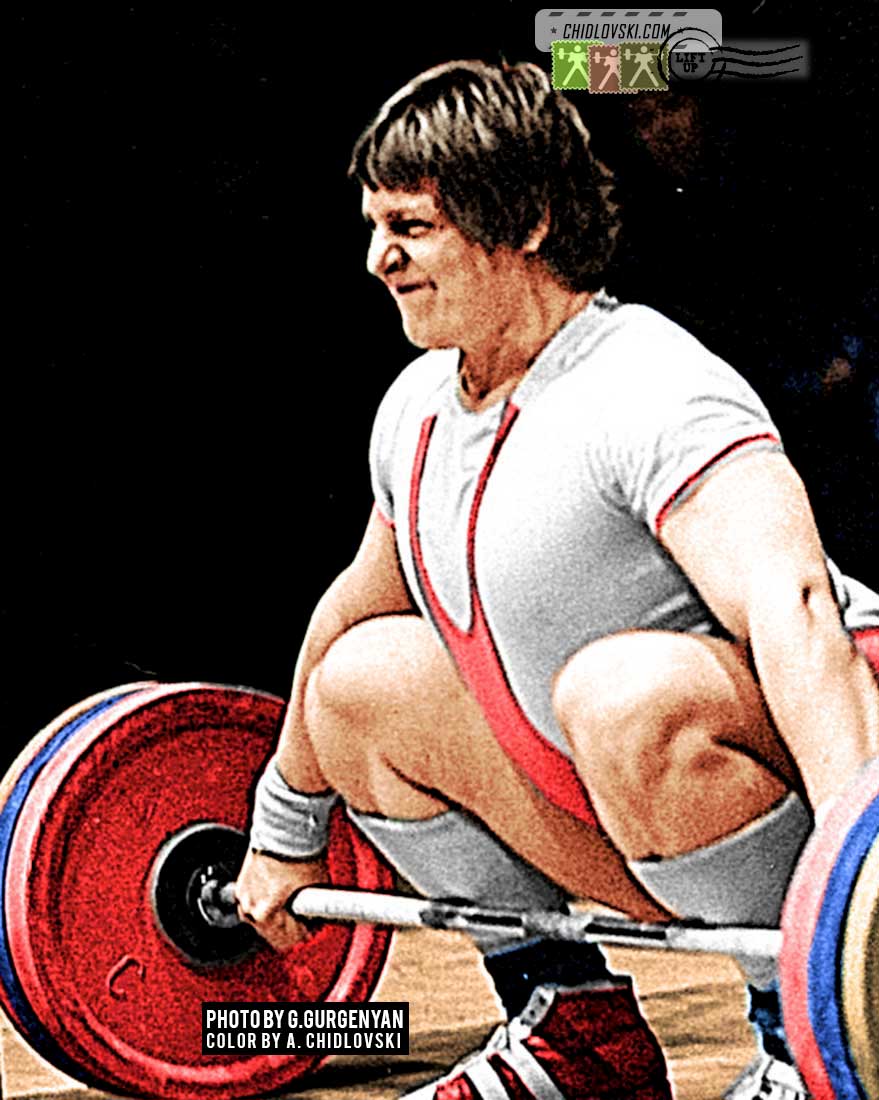 History in Color:
December 17, 1978, Fergana, Uzbekistan – 22-year old heavyweight Leonid Taranenko of Minsk, Belarus competes in the 110kg weight class at the 1978 USSR Cup in Fergana.
In two years, Taranenko became an Olympic champion in this class at the 1980 Summer Olympics in Moscow.
In 10 years, while competing in the super heavyweight class, Leonid Taranenko clean-and-jerked 266kg in Canberra, Australia. This world record stays active today. As of now, no other athlete lifted more in the official competitions.