Marcel Paterni (France)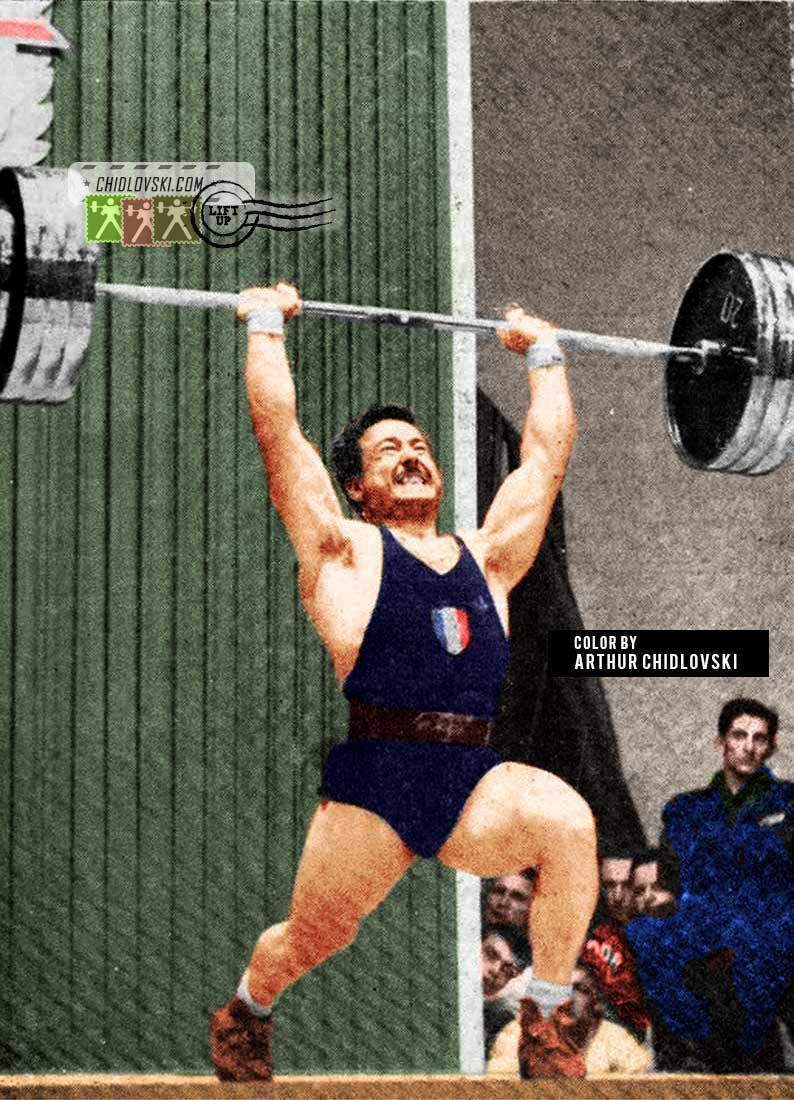 History in Color:
September 19, 1962, Budapest, Hungary – Legend of French Olympic weightlifting, Marcel Paterni competes in the clean-and-jerk program in the 75kg weight class at the 1962 World and European Championships in Budapest.
Marcel Paterni (1936-2019) was one of the best middleweights in the world in the late 1950s and early 1960s. He grew up in Marocco in a family of Corsican descent. From an early age in his life, Marcel showed an obvious talent in athletic activities.
Paterni was selected to represent France at two Summer Olympics in 1956 and 1960. At 20, he took the 7th place in the 82.5kg class in Melbourne and then won the 4th place in the 75kg class at the 1960 Olympics in Rome.
He won two bronze medals at the World Championships (1958, 1961) and two silver (1957, 1958) and four bronze (1960, 1961, 1962, 1964) medals at the European Championships.
As an athlete, he was very strong physically. His strength results included 300kg+ deadlift, 250kgx10 squats and 200kg bench press.
On July 25, 1959, he authored a press world record in Marseille. It was the last official world record set by French athletes in men's senior competitions in Olympic weightlifting.
At the 1962 World and European Championships in Budapest (on the History in Color cover photo), Marcel Paterni won a bronze European medal. His final total was 412.5kg (132.5+120+160). It was the 3rd best total of the tournament in the 75kg class. He brought home a bronze from the Europeans. The bronze at the Worlds went to Mohammad Teherani of Iran. He also totaled 412.5kg but was had a lighter body weight.