Team USA in Moscow (1955)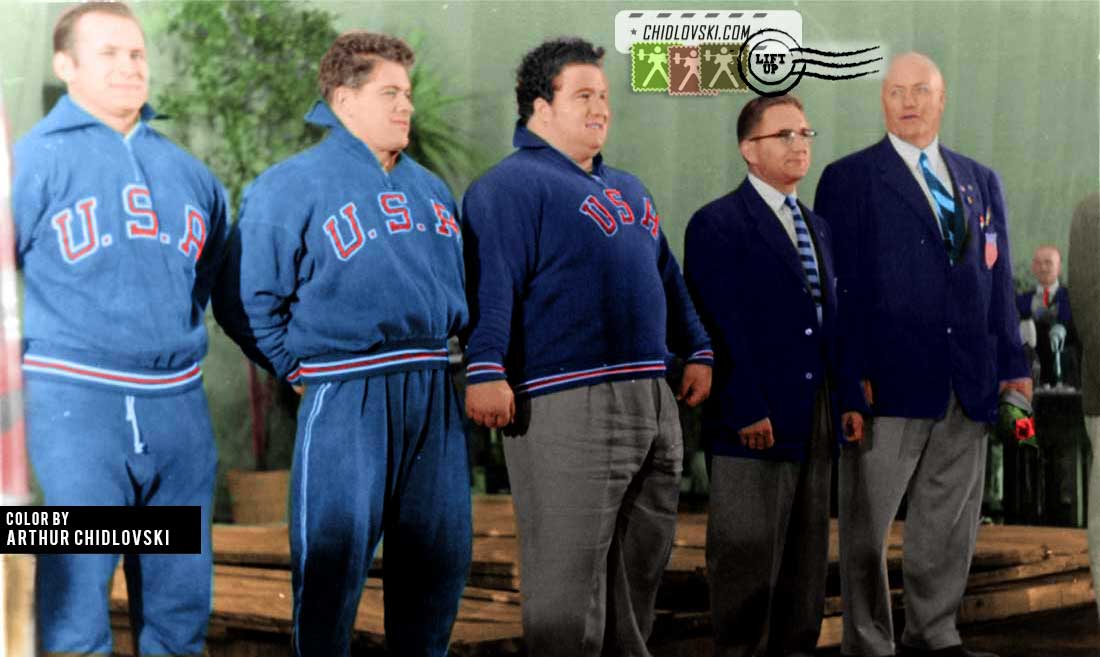 History in Color
June 16, 1955, Moscow, Russia – Legends of the U.S. weightlifting are being introduced during the introduction at the USA vs. USSR Olympic weightlifting match in the Green Theater in Moscow (left to right):
Stan Stanczyk (82.5kg), Dave Sheppard (90kg), Paul Anderson (90+kg), John Terpak (manager) and Bob Hoffman (coach/manager)
It was a historic event on many grounds. In fact, it was the first EVER visit of American sports team to Russia and it was a huge event back then. The matches were a part of a good will tour of Team USA Weightlifting to Russia and Middle East in 1955 organized by the AAU and U.S. State department.
The matches in Russia were held in Moscow and Leningrad in June 1955. Bob Hoffman of York Barbell brought one of the classiest American weightlifting team to the Soviet Union.
The tournament was held during the Cold War and the U.S. athletes won the hearts of the Soviet public. The Soviet weightlifters and fans looked at the Americans with interest and, on many occasions, with pure admiration.