Trendafil Stoichev (Bulgaria) in Tashkent (1973)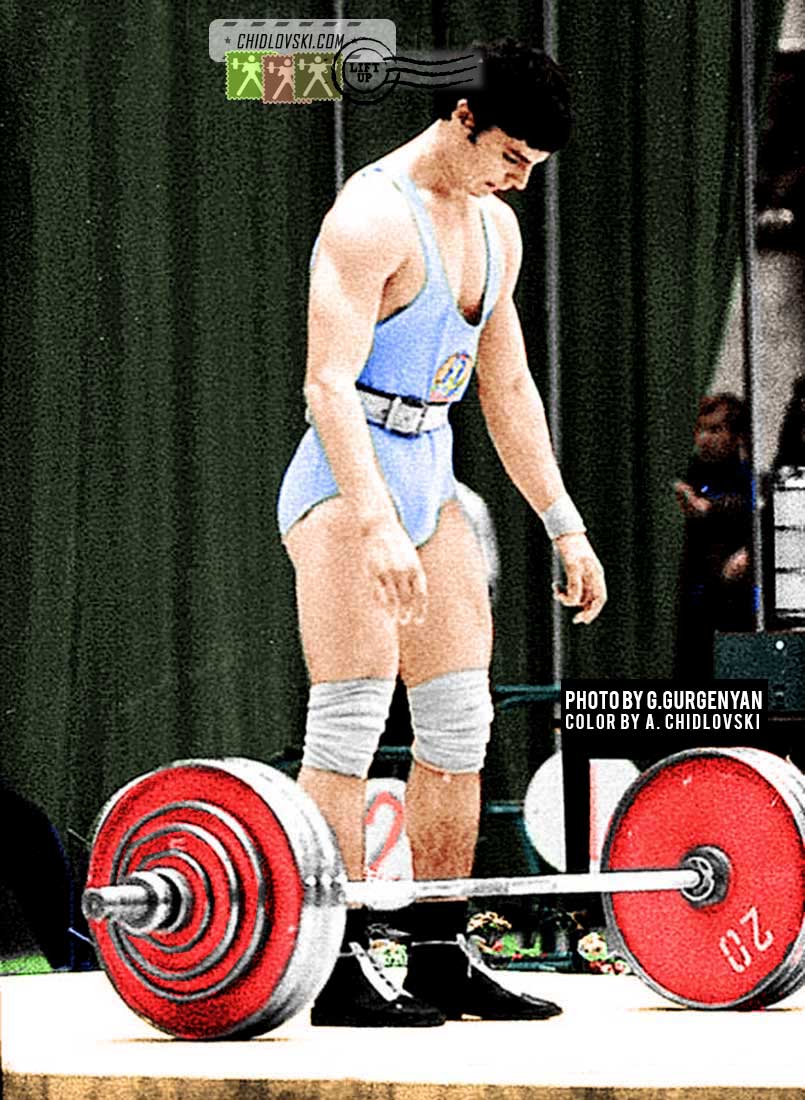 History in Color:
March 18, 1973, Tashkent, Uzbekistan – 19-year Trendafil Stoichev of Asenovgrad, Bulgaria competes for Team Bulgaria in the 75kg weight class at the 1973 Friendship Cup in Tashkent.
A month before the Friendship Cup in Tashkent, Stoychev managed to set his first world record in the snatch (junior). At the 1973 Friendship Cup, he finished with a 297.5kg total in the 75kg class. A year later, he set 3 junior world records in snatch, cj and total and won a world title in Manila in the 82.5kg class with a 350kg total.
Trendafil Stoychev (b. 1953) was one of most talented young Bulgarian lifters of the 1970s. He graduated from the 1st group of young athletes trained by legendary Ivan Abadzhiev and competed mostly in the 82.5kg class. Trendafil won 1 gold (1974) and 2 silver (1975, 1976) medals at the World Championships, 2 silver (1974, 1975) and 1 bronze (1976) European Championships medals.
At the 1976 Summer Olympics in Montreal, Stoichev became a silver Olympic medalist with the 360kg (162.5+197.5) total.