Parviz Jalayer (1939-2019)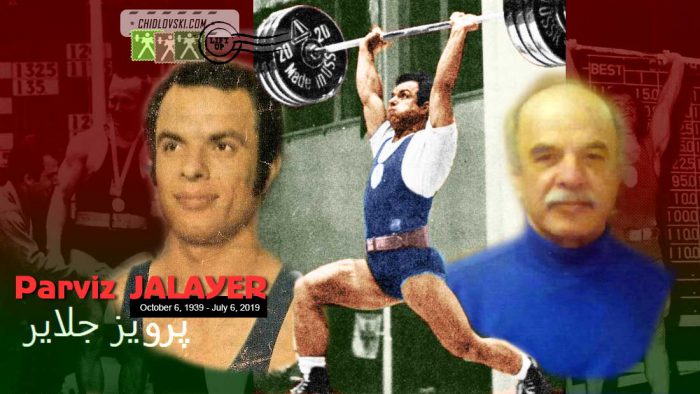 Sad news came from Tehran, Iran.
Legendary Iranian Olympic weightlifter, Olympic vice champion Parviz Jalayer passed away on July 6, 2019 in Tehran, Iran. He was 79.
Parviz Jalayer was a world record holder and one of the best Iranian athletes in Olympic weightlifting in the 1960s.
He competed for his country at the two Summer Olympics – in Tokyo (1964) and Mexico City (1968).
Jalayer won a silver Olympic medal in 1968 and a gold medal at the 1966 Asian Games in Bangkok. At the World Championships of his time, Parviz Jalayer  won a silver (1968) and a bronze (1966) medals.
Our condolences go to the family and friends of Parviz Jalayer.
RIP, Champion!