Viktor Bushuev (USSR): 1960 Summer Olympics in Rome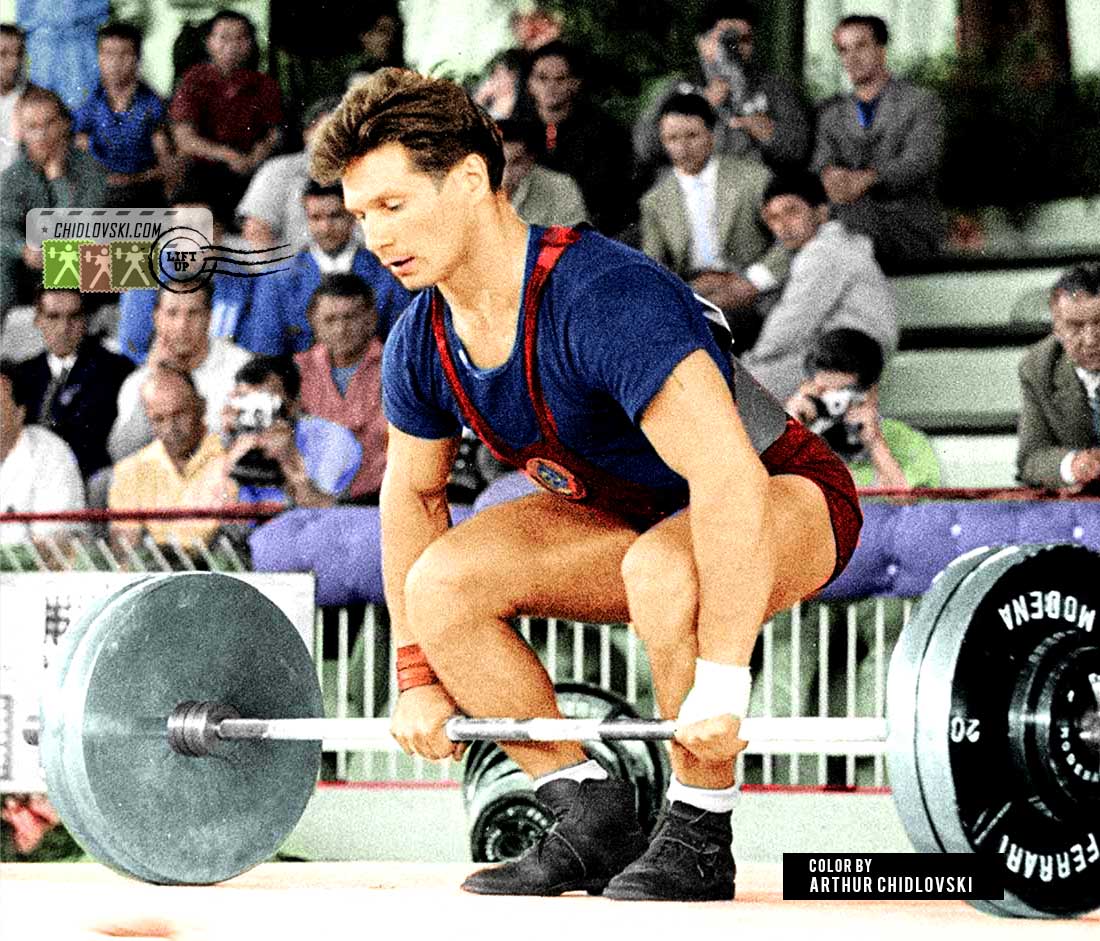 September 8, 1960, Rome, Italy – Soviet lightweight Viktor Bushuev of Gorky (Nizhny Novgorod), Russia wins the gold in the 67.5kg class with  the 397.5kg world record total at the 1960 Summer Olympics in Rome.
Viktor Bushuev (1933-2003) earned the position of a lightweight lead of the Team CCCP Weightlifting in the second half of the 1950s.
Bushuev competed in the 67.5kg category for the Trud Club of Gorky, Russia. Besides Bushuev, there were several distinguished athletes in the USSR in the 67.5 kg class including Nikolay Kostylev, Ravil Khabudtinov, Mustafa Yagly-Ogly, Sergey Lopatin and more. At the USSR Championships, Bushuev consistently was in the national Top 3 for 8 years – from 1957 to 1964. He won 2 golds (1958, 1960), 3 silvers (1957, 1962, 1963) and 3 bronze medals (1959, 1961, 1964).
Bushuev won major world tournaments of the late 1950s – he  won 3 consecutive World titles (1957-1959), 2 European titles (1958, 1958) and, of course, the Olympic Games gold medal in Rome in 1960. He also won for the Team CCCP at various notable international tournaments – the Prizes of Moscow and at the 1958 USA vs. USSR weightlifting matches in Chicago, Detroit and NYC.
In his career, Viktor Bushuev set 3 world records. All three were in the total and the last one was set during his outstanding victory in Rome in 1960.