Arnold Khalfin (USSR)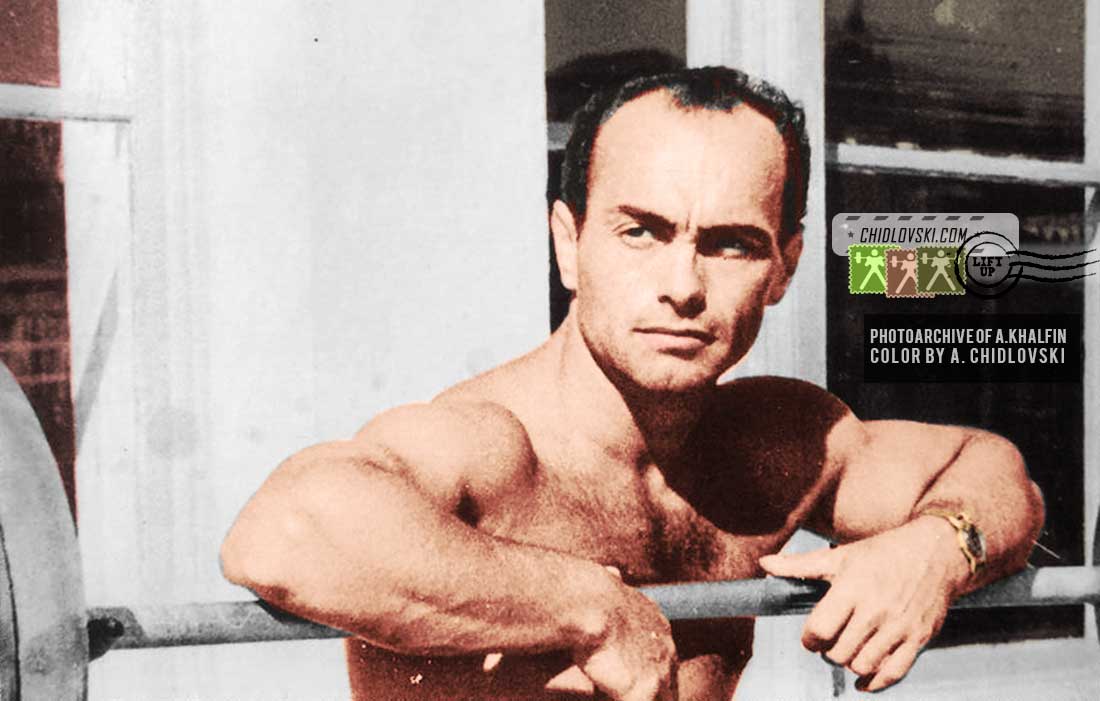 Arnold Khalfin (born in 1929) was one of the best Soviet bantam and flyweights of the late 1950s and early 1960s.
He competed mostly for the Spartak club of Lvov, Ukraine and won the USSR title in 1961. He also won 2 silver (1962, 1964) and 2 bronze medals (1957, 1963) at the USSR Championships.
Arnold Khalfin is a man of many talents. He was a great athlete and coach, a champion weightlifter and an impressive bodybuilder, a talented author and a brilliant artist.