Norbert Schemansky (USA): Back in Detroit in 1966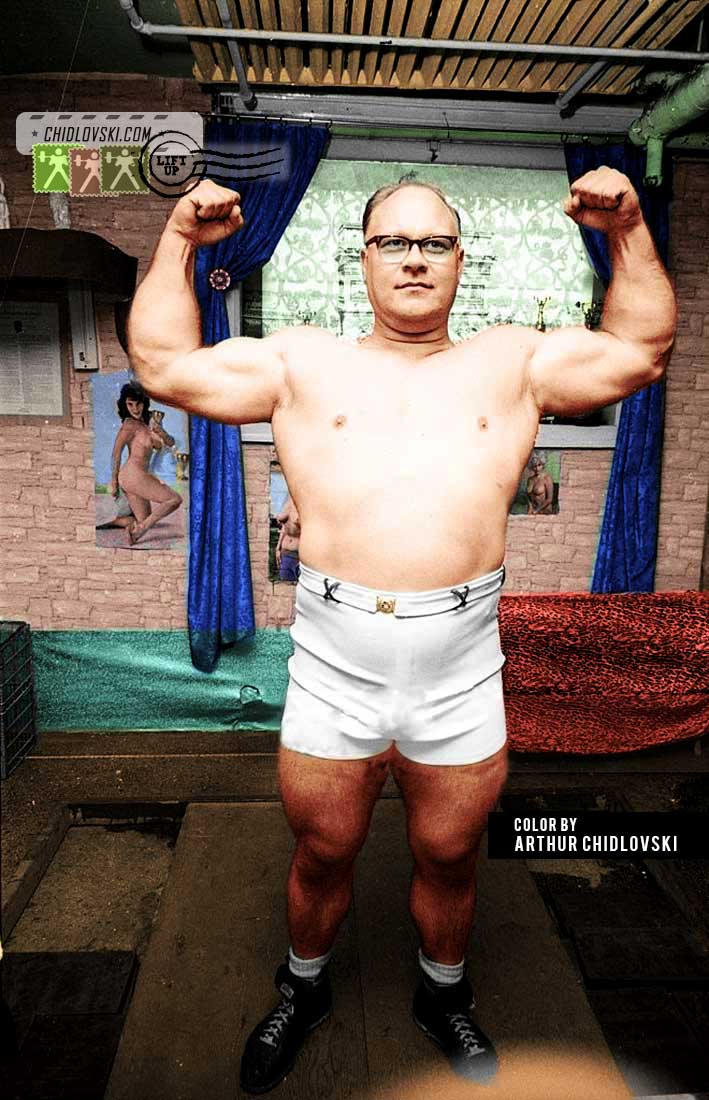 This time the History in Color series brings us to the old weightlifting gym in Detroit, Michigan.
It is August 1966 now and it is a home place for Norbert Schemansky, a living legend of Olympic weightlifting.
He is now 42 and still competing nationally.
He is known as Mr. Weightlifting. Fellow lifters call him Norb.
He is a 4-times Olympian for Team USA.
He won the gold at the Summer Olympics in Helsinki in 1952. He brought home the silver from London in 1948.
He saw it all.
He could have competed at the Olympics in Melbourne in 1956 but he injured his back and everybody thought it was over for for a good old Norb.
But he came back to win two bronze medals in Rome in 1960 and, two years ago, in Tokyo in 1964.
He is the men for those who want to be a part of the Iron Game.
It is August 1966 in Detroit, Michigan.