Stefan Dimitrov (Bulgaria)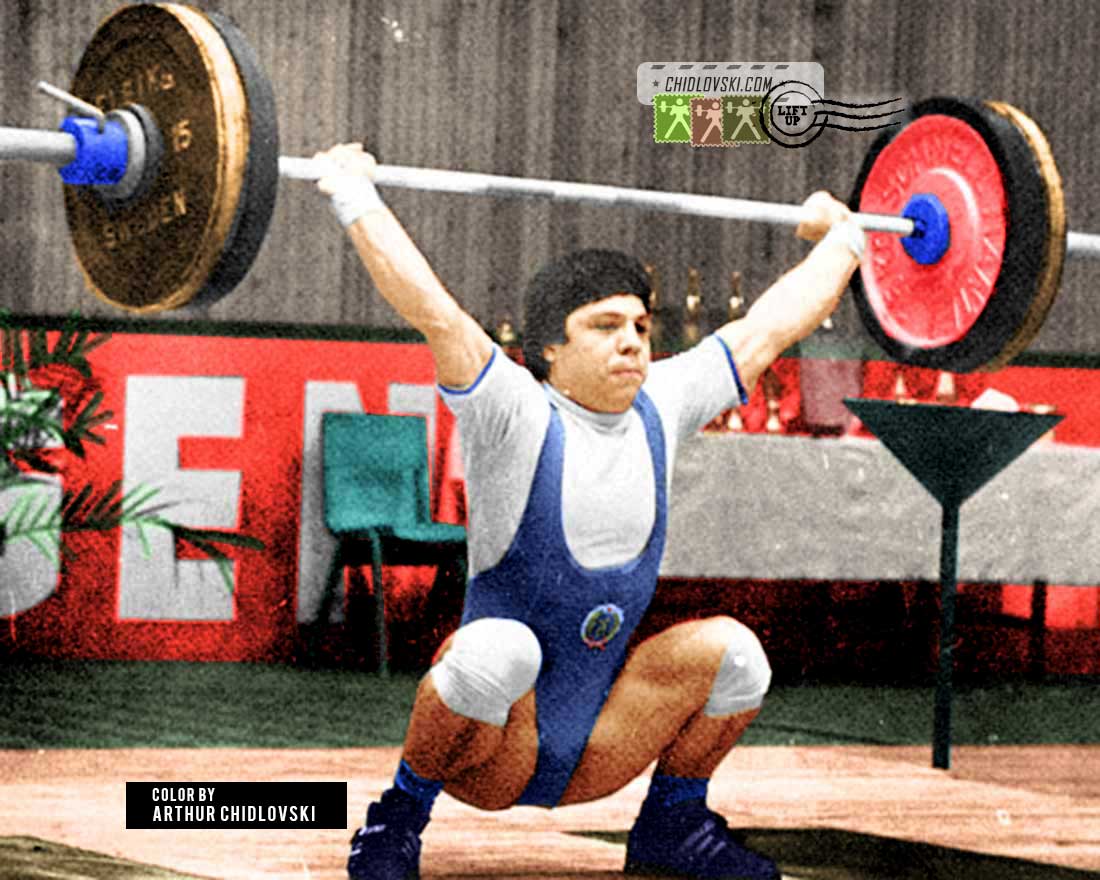 History in Color:
Olympic vice champion  Stefan Dimitrov of Dobrich, Bulgaria competes for his country in the 60kg class at one of the international tournaments in the late 1970s.
Stefan Dimitrov (1957-2011) was a Bulgarian Olympian and one of the strongest featherweights in the history of Olympic weightlifting.
His personal best was 300kg (135+165) total achieved on April 19. 1985 in Vranje.
Dimitrov represented Bulgaria at the 1980 Summer Olympics in Moscow where he became a vice champion in the 60kg class. He won a gold medal at the 1980 European Championships in Beograd and a bronze medal at the 1978 European Championships in Havirov , a silver medal at the 1980 World Championships in Moscow, two World Cups in Varna (1982, 1983), seven titles at the Balkan Championships and many national awards including gold medals in the 60kg class in 1978 and 1985.
At 22, Stefan Dimitrov became a world record holder after he snatched 130.5kg in February 1980 in Varna.