Jan. 26, 2019 – New Book by Kaarlo Kangasniemi Will Be Out On Sale In Sweden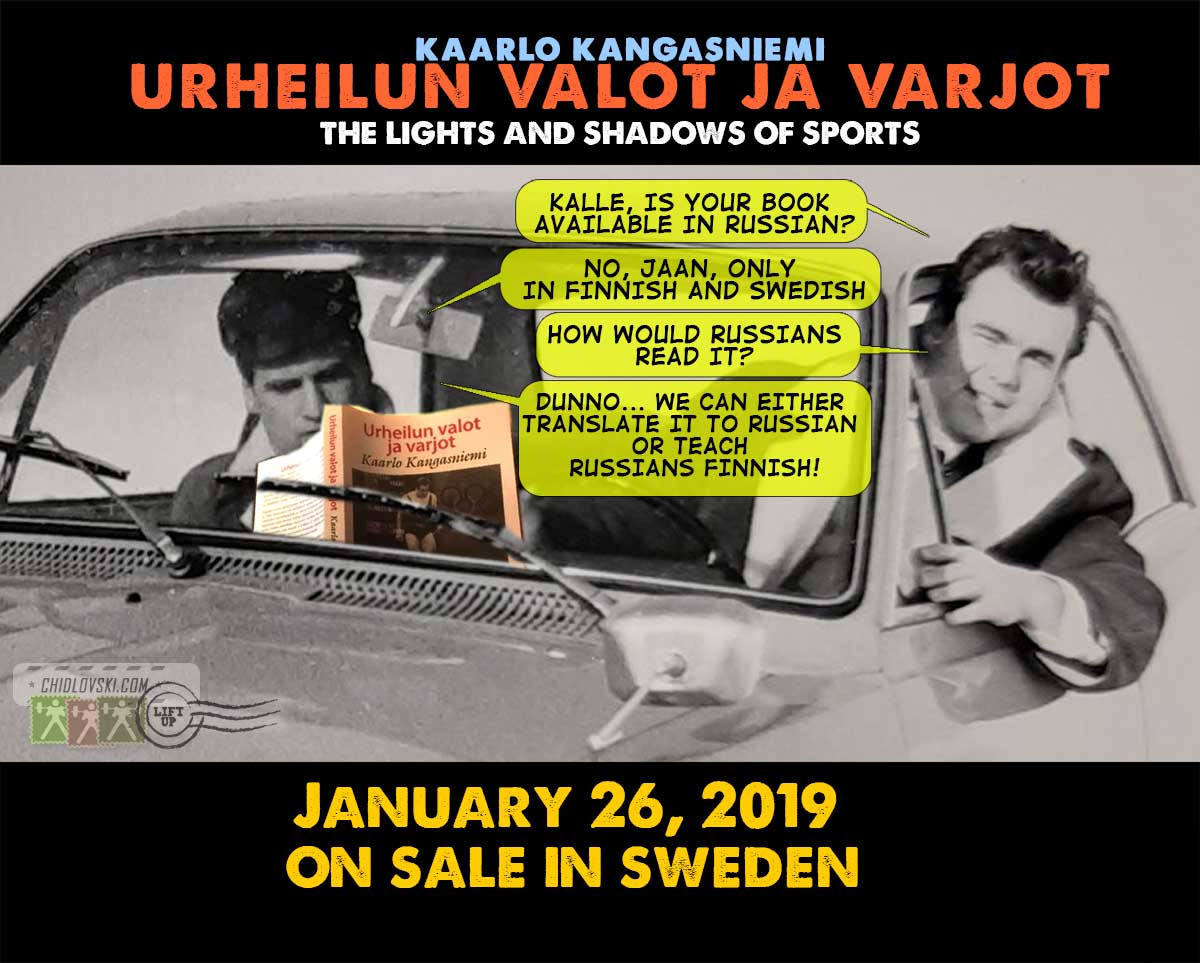 Mark it on your calendar – January 26!
It's a 350 pages biography book and it's a very exciting news.
A few thoughts off the top of my head:
Kaarlo Kangasniemi is a truly legendary athlete. I had a privilege to interview him for the Lift Up a few years ago and he is one of the most honest, down-to-earth and upfront person I ever talked to. He does speak up and there are no hidden not-to-mention issues he would not talk about.
I haven't read the book yet but I can't wait to hear the stories of Kaarlo on things I heard about while studying the history of Olympic weightlifting and to learn more new stories.
From what I know, so far, it's going to be a soft launch of his biography in Finnish and Swedish with plans to translate the book into other languages.
It is called "Idrottens ljus och skuggor" in Swedish and "Urheilun valot ja varjot" in Finnish. The working title translation in English is "The lights and shadows of sports"
Good luck to Kaarlo Kangasniemi with the new book. Good luck to all readers of his biography.
It's going to be an interesting read. I know it!