Juhani Mursu (Finland/Sweden)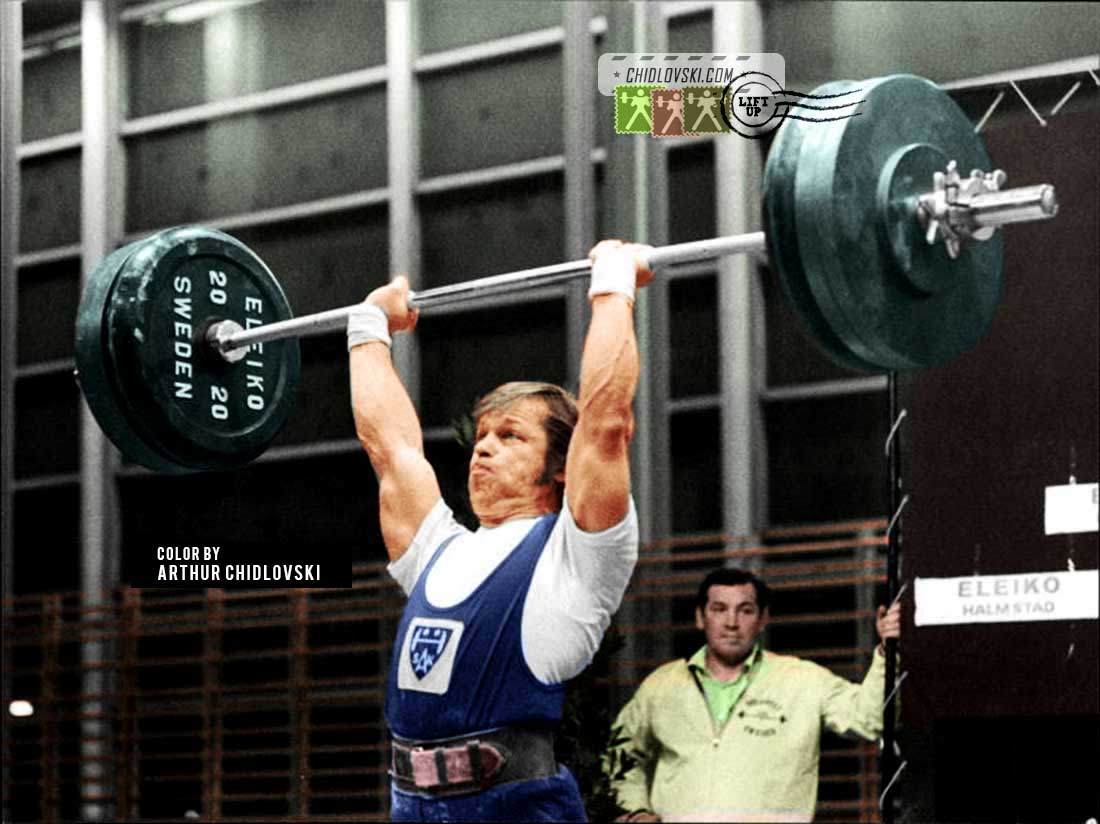 History in Color:
World and European Championships medalist Juhani Mursu of Team Finland competes in the 75kg class at the1969 Nordic Championship in Gothenburg, Sweden.
Juhani Mursu (b. 1940) was a very strong Olympic weightlifter who competed for Finland and Sweden in the second half of the 1960s to mid 1970s.
He won 3 consecutive Finnish national title (1967-1969) and represented Finland on various international tournaments (World Championships, European Championships, Nordic Games, Baltic Cups). Mursu was a candidate to compete for Team Finland at the 1968 Summer Olympics in Mexico City.
In 1969, Juhani Mursu won bronze medal for Team Finland at the World Championships and European Championships in Warsaw.
Mursu had a dual citizenship of Finland and Sweden. In 1972, he began competing for Sweden and was a candidate to represent Sweden at the 1972 Summer Olympics in Munich but, 2 weeks before the Games, injured his Achilles tendon and missed his second chance to be an Olympian.
Juhani Mursu's strongest lift was an Olympic press. He set an unofficial world record in this lift – 162.5kg in the middleweight class in Turku (1970)