Vasily Alexeev: Seven World Records in One Night (Moscow, 1971)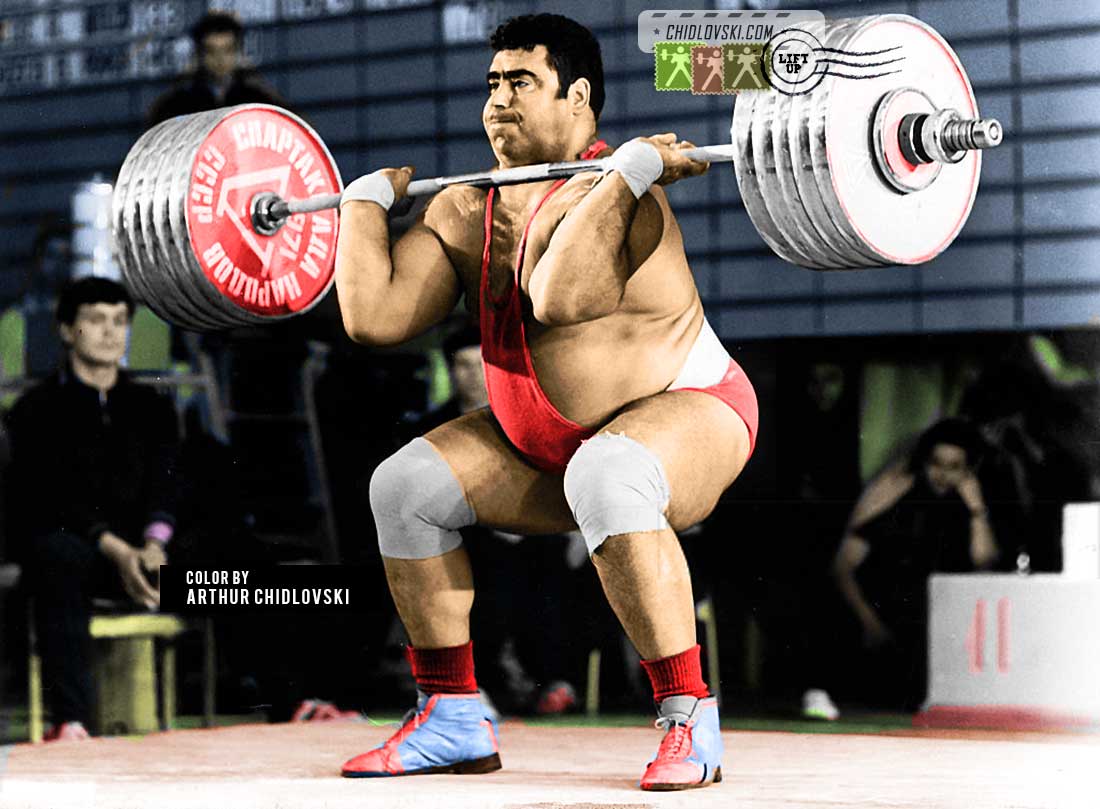 January 7, 2019 – Legendary Vasily Alexeev (1942-2011) would have been 77 today. Happy Birthday to the Legend!
July 24, 1971, Moscow, Russia – 29-year old Soviet super heavyweight Vasily Alexeev of Shakhty, Russia is on his way to set new amazing world records in the 110+lg class at the 1971 USSR Spartakiade and 1971 USSR Championships in Moscow.
Vasily Alexeev won the tournament with a 640kg total (225+180+235) and set 7 world records:
Snatch 180kg
Press 225.5kg
Clean and Jerk 233kg
Clean and Jerk 235kg
Total 632.5kg
Total 637.5kg
Total 640kg