U.S. Weightlifters at Bob Hoffman's Swimming Pool in York, PA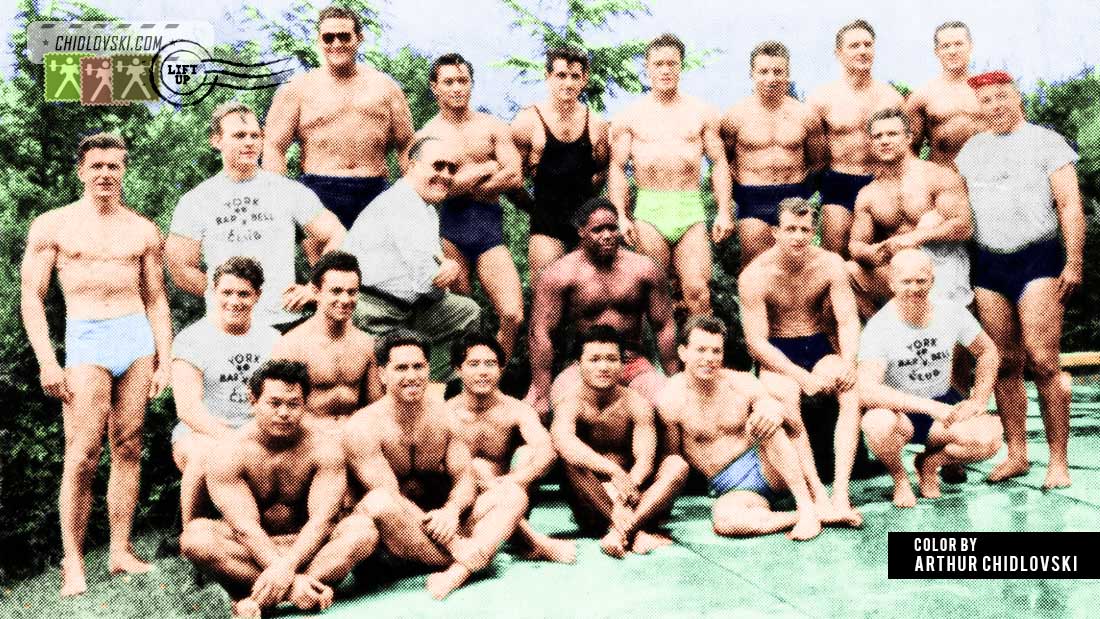 The History in Color series features a color version of the group photo of American weightlifters taken at the swimming pool of Bob Hoffman in York, PA.
The original black-and-white photo was taken after the 1948 Olympic Trials, when the team candidates were taking some final training before heading off to London. It was bublished in the September 1948 Issue of Strength and Health.
Left to right:
Front row:
Harold Sakata, George Shandor, Emerick Ishikawa, Richard Tomita, Frank Spellman, x1;
Mid row:
Dave Sheppard, Joe Puleo (?), Gord Venables (?), Jim Bradford, x2, John Grimek, Bob Hoffman;
Top row:
x3, Norb Schemansky, x4, Richard Tom, x5, x6, Joe Pitman, John Terpak, Stan Stanczyk (?).
Note: Identification of the personalities is in the process. Please add corrections in the comments.