50 Years Ago in Alma Ata: Boris Selitsky (USSR)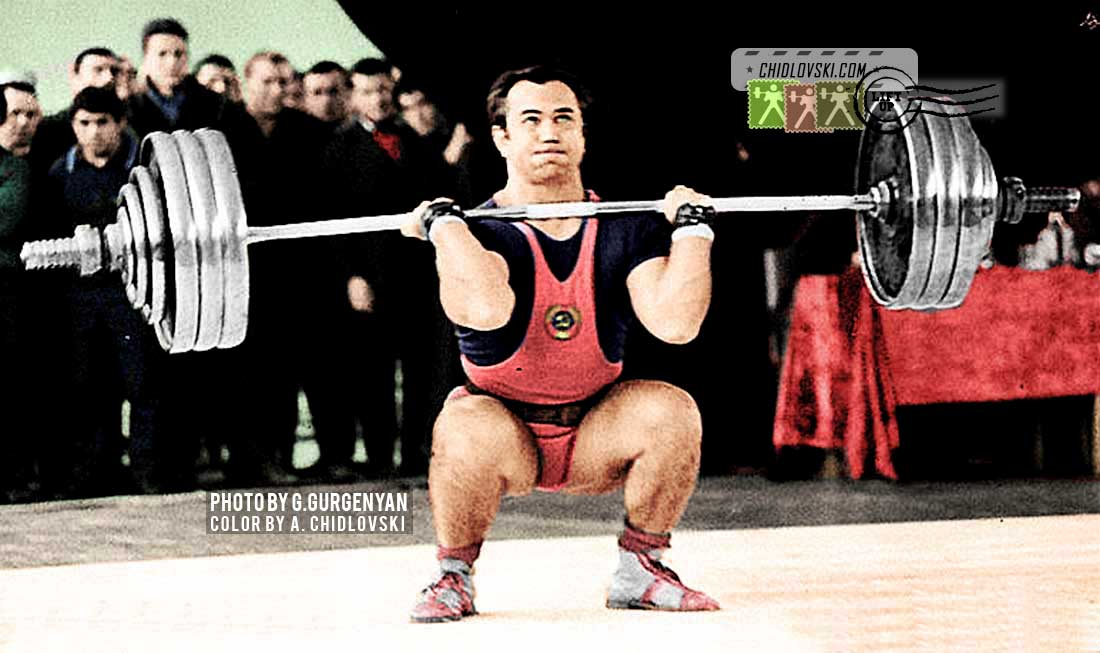 50 years ago, on December 19-22, 1968, the 1968 USSR Team Championships tournament was held in Alma Ata, Kazakhstan. The winners were:
1st place – Soviet Army Team,
2nd place – Dynamo Team,
3rd place – Burevestnik Team (colleges and universities)
The 1968 USSR Team Championships was one of the first tournaments covered by a young photographer Gogi Gurgenyan of Fergana, Uzbekistan. With his permission, we publish our color version of his black-and-white photos in our History in Color series.
---
History in Color:
December 21, 1968, Alma Ata, Kazakhstan – Olympic champion of Mexico City (1968) Boris Selitsky of Leningrad, Russia, competes for the Lokomotiv Team and sets a new world record (487.5kg in total) in the 82.5kg class at the 1968 USSR Team Championships in Alma Ata.