50 Years Ago in Alma Ata: Vasily Alexeev (USSR)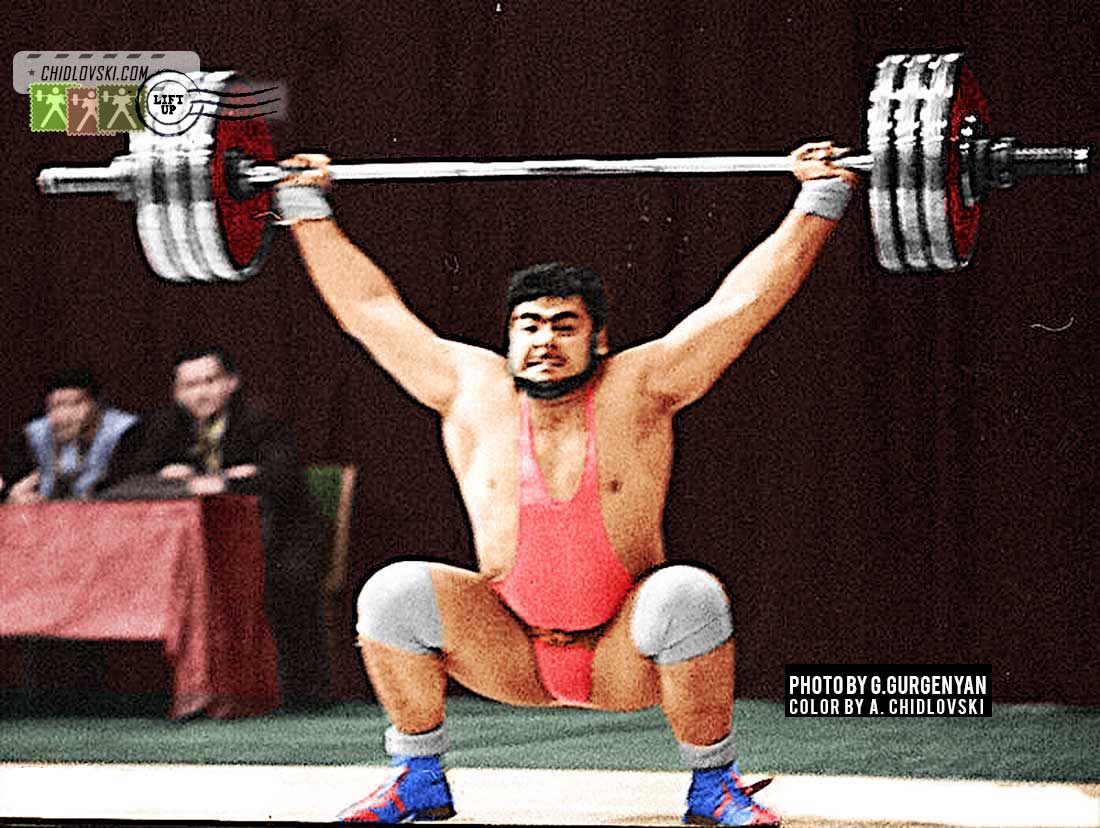 50 years ago, on December 19-22, 1968, the 1968 USSR Team Championships tournament was held in Alma Ata, Kazakhstan. The winners were:
1st place – Soviet Army Team,
2nd place – Dynamo Team,
3rd place – Burevestnik Team (colleges and universities)
The 1968 USSR Team Championships was one of the first tournaments covered by a young photographer Gogi Gurgenyan of Fergana, Uzbekistan. With his permission, we publish our color version of his black-and-white photos in our History in Color series.
---
History in Color:
December 22, 1968, Alma Ata, Kazakhstan – 26-year old super heavyweight Vasily Alexeev of Shakhy, Rostov region of Russia, competes in the 110+kg class at the 1968 USSR Team Championships in Alma Ata.
It was one of the first appearances of almost unknown at the time Vasily Alexeev on the top level national competitions. Future super heavyweight megastar is appearing here with the unusual for Alexeev beard and mustache. He is performing a snatch lift at the competition in Alma Ata in 1968.