Sergey Pevzner (USSR)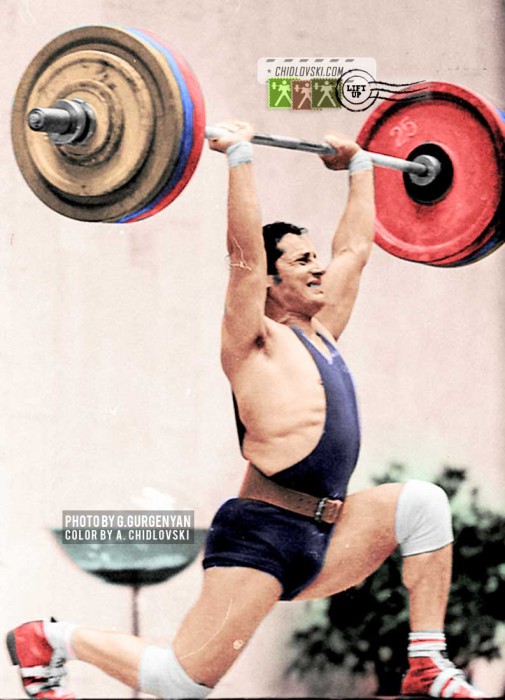 History in Color:
May 15, 1980, Moscow, Russia – 32-year old lightweight Sergey Pevzner of the Army club of Rostov, Russia competes for the national title in the 67.5kg class at the 1980 USSR Championships in Moscow.
Sergey Pervzner (b. 1948) was one of the strongest Soviet lightweights of the late 1970s.
He was a USSR champion (1976) and won the USSR Cup in 1975. Pevzner also won 3 silver (1975, 1978, 1979) and one bronze (1980) medals at the national championships and 2 silver medals at the USSR Spartakiade in 1975 and 1979.
Sergey Pevzner won a vice champion of the World title in Stuttgart (1977). His strongest lift was clean-and-jerk. He set two world records in his career and both we in the cj lift.
On the cover photo, Sergey just won a bronze medal at the 1980 USSR Championships and goes for the national cj record (181.5kg) in the 67.5kg in the 4th attempt.