Tony Terlazzo (USA): The Last Year at the York Barbell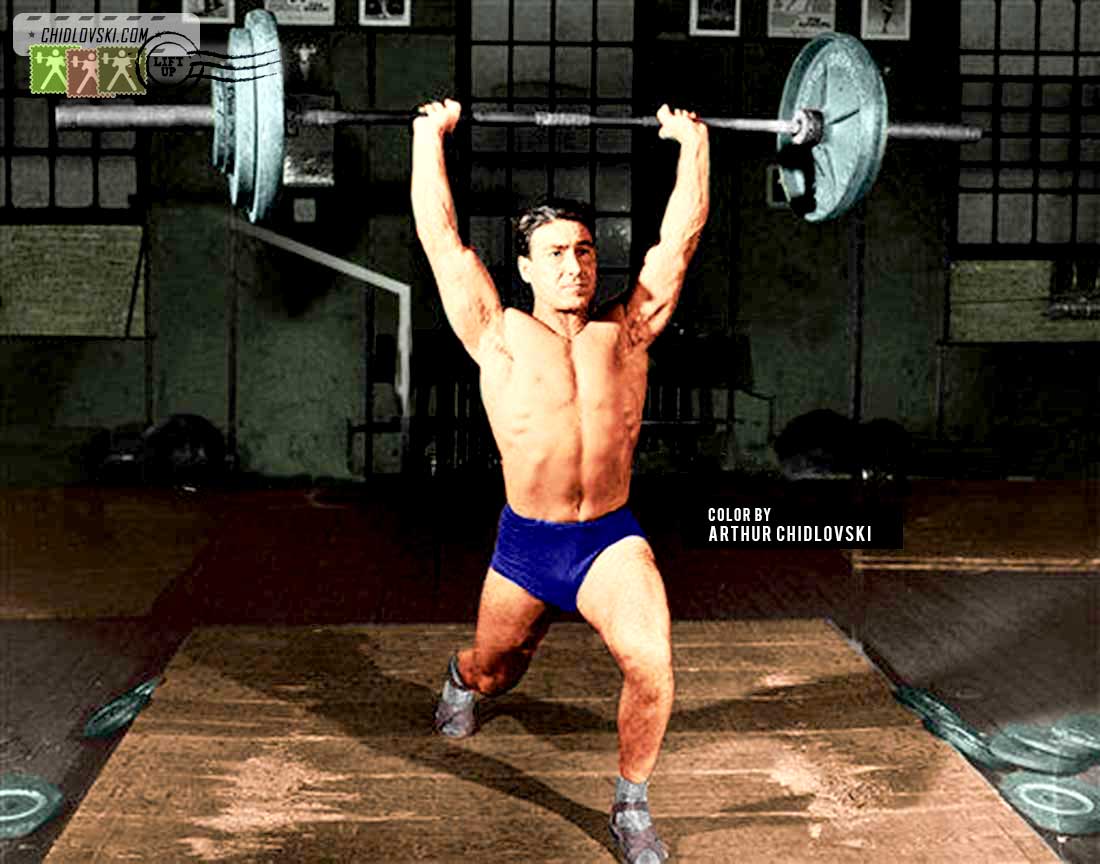 History in Color:
November 11, 1944, York, PA, USA – Legendary American featherweight, 33-year old Olympic champion Tony Terlazzo performs a clean-and-jerk lift while training at the good old York Barbell Club in York, Pennsylvania.
The original caption under the black-and-white photo was "Tony Terlazzo doesn't look the part of the office typist when he gets to the gym that adjoins his office and lifts a 330-pound barbell overhead in two easy (for him) stages – floor to chest, then upward, Nov. 11, 1944, , in York, Penn."
Anthony (Tony) Terlazzo (1911-1966) was certainly no typical "office typist". He was a true legend of U.S. and World weightlifting. In fact, Terlazzo was the first U.S. modern Olympic weightlifter to win an Olympic gold medal (Berlin, 1936) and a World title (Paris, 1937).
Interestingly enough, the cover photo depicts Tony training at the York Barbell in 1944. It was his last year with the club where he learned the secrets of Olympic weightlifting and became American "Numero Uno" on the international arena. In 1944, Terlazzo left York, PA for Los Angeles, CA where he owned and ran his own gym for years.